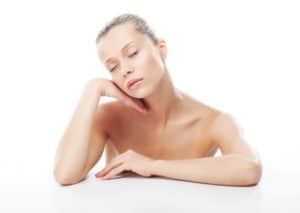 If you're interested in achieving a truly youthful appearance, it's not enough to focus on minimizing the appearance of fine lines and wrinkles.  Any glance at a teenager or person in their early twenties will show that youthful faces have a certain type of roundness to them.  Rather than hollowed-out cheeks or sagging skin, they have noticeable cheek volume and firm-looking skin.
With that in mind, if you're looking to reverse facial aging in the most natural way possible, you'll need a treatment that helps add volume to key facial areas.  That's where facial fat injections come into play!
A facial fat injection is an innovative cosmetic procedure that injects a person's harvested fat into facial contours to add youthful-looking volume.  A facial fat injection usually follows these steps:
Fat is harvested from the body using micro-liposuction methods (fat is typically taken from the stomach or thighs)

The harvested fat is processed in a centrifuge and prepared for injection

The fat is carefully injected and shaped for optimal facial augmentation
The procedure takes a surprisingly short amount of time and allows for a natural augmentation of fullness to your face.  The injected fat helps to minimize areas of hollowing; thus, restoring a natural youthful appearance to the face. 
The recovery time for facial fat injections is surprisingly short; you'll likely notice considerable swelling during the first week after your injection treatment.  During the second week, swelling will go down and you'll begin to see what your results look like.  Final results should be visible after three weeks.
Keep in mind that you may lose some augmentation within the first six months after your procedure.  At this point, you can return to your plastic surgeon for additional augmentation if necessary.
To learn more about facial fat injections and what you can expect from recovery, schedule a consultation with board-certified plastic surgeon Dr. Rudy Coscia at his new plastic surgery practice in Granite Bay, CA.  Dr. Coscia's practices also serve Coeur d'Alene and the Sacramento metro area. Granite Bay 916-773-5559 & Sacramento 916-929-1833.