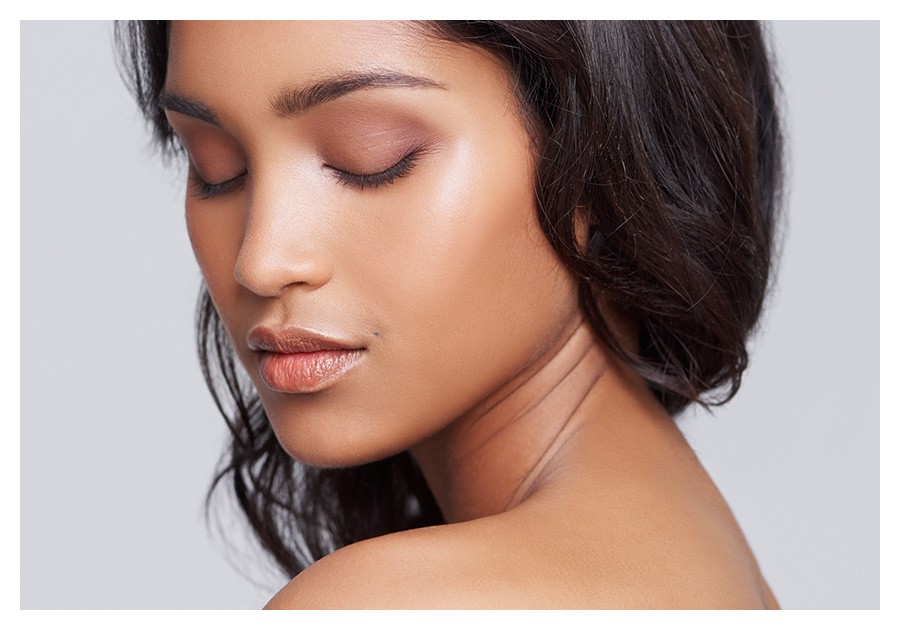 Laser Skin Treatment
Sacramento, Granite Bay & Coeur d'Alene
As we age, the general quality and complexion of our skin changes contributing to the typical facial aging process. Fine lines and wrinkles, age and sunspots, and the visibility of tiny capillaries called telangiectasias often note this. The goal with any resurfacing procedure is to remove this top layer of skin that has been damaged by both external forces such as the sun and typical internal changes associated with aging.
This can be done by a variety of techniques, including chemical peels, surgical dermabrasion, and laser resurfacing.
Home » Laser Resurfacing
What is Involved with Laser Resurfacing?
There are various types of lasers and degrees of penetration and resurfacing. Our Skin & Laser Center offers lasers that have less ablative depths; therefore, are slightly less aggressive. This reduces complications and usually results in less recovery time. However, these lasers do not provide as aggressive of a result. In the operating room, you have the opportunity to have Dr. Coscia perform laser resurfacing utilizing the fully ablative CO2 laser. This laser is very effective at fully resurfacing the skin by removing the full epidermis layer and a portion of the dermal layer of the skin. This obviously is a very aggressive laser, but provides the best degree of complexion resurfacing and smoothing, as well as tightening of the superficial layers of the skin. The CO2 laser does an excellent job at removing age and sunspots as well as tightening fine line and wrinkles.
What Procedures Can be Combined with Laser Resurfacing?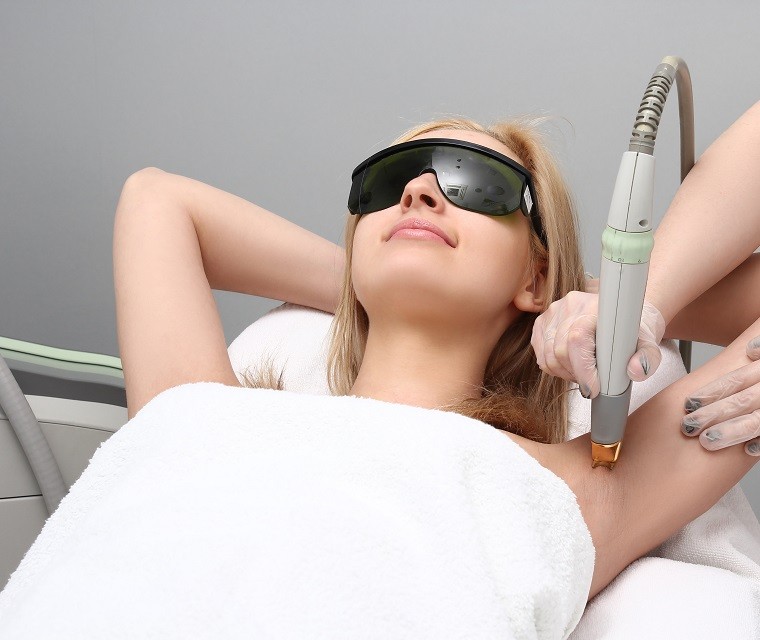 Laser treatment of the face is often combined with other facial rejuvenation procedures. It is often performed in the periorbital and perioral regions during a facelift. It cannot be utilized to treat the entire face during a facelift, as that can damage the facial skin flaps, which are raised during the procedure. If the patient desires this, the procedure can be performed approximately six months after the facelift. Oftentimes, laser resurfacing plus dermabrasion and injection of fat into the upper lip region will be combined to help treat the vertical deepened lines that can occur in the upper lip as a result of sun exposure and sometimes smoking.
What Type of Anesthesia is used During this Procedure?
As with other facial rejuvenation procedures, IV sedation with injection of local anesthetic works great for laser treatment.
Laser Treatment Recovery
As stated, the CO2 laser is a fairly aggressive laser, and you can expect a healing recovery phase of approximately two weeks after treatment. If a less aggressive laser is utilized in our Skin & Laser Center, you can expect a recovery period of approximately one week. We will provide you with various creams and ointments to be placed on the face every day during the initial postoperative period to help speed the recovery phase and allow your new skin to rejuvenate.
How to Schedule a Laser Treatment Consultation
If you are interested in discussing the possibility of any form of facial resurfacing, contact our office and set up an appointment to see Dr. Coscia. He can then evaluate your concerns and discuss whether treatment with an aggressive laser such as the CO2 laser is necessary, or if you should be seen in our Skin & Laser Center for other treatment alternatives.
Dr. Coscia's practice also serves Coeur d'Alene, ID, and the Rocklin and Loomis areas. Please fill out the form on this page to request a consultation or call our call his Granite Bay 916-773-5559 or Sacramento 916-929-1833 locations to request a consultation today.
*Individual results may vary
Laser Resurfacing FAQ
What's the difference between an ablative and a non-ablative laser?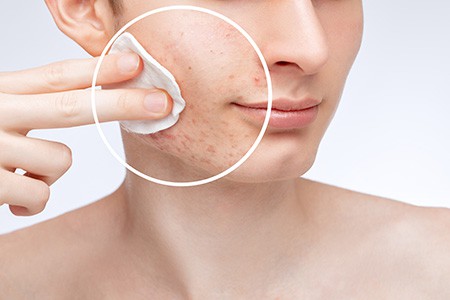 Ablative lasers remove the top layer of skin (epidermis) for more aggressive treatment and dramatic results. Non-ablative lasers leave the epidermis intact and target the underlying skin tissue (dermis) by heating the deep tissues to stimulate the body's healing response and collagen production. Ablative lasers, such as the CO2 laser, vaporize the outer layers of the skin to increase collagen and restructure the skin as it heals.
Ablative lasers are best for acne scarring, scarring from facial trauma, unwanted lesions, pigmentation irregularities, and visible signs of aging. CO2 laser ablation involves a longer recovery period (two weeks) than non-ablative treatment (little to no downtime) but provides results with a single session. Non-ablative lasers typically require multiple appointments to reach the desired improvements and may not last as long as CO2 resurfacing results. Ablative laser treatment typically lasts one to five years, depending on how well you care for your skin.
How long does CO2 laser resurfacing take?
The length of your laser resurfacing appointment depends on the size of the treated area and the severity of your skin concern. CO2 laser resurfacing takes about two hours, including 30 to 45 minutes for a local anesthetic to numb the area.
Is laser resurfacing painful?
The CO2 laser is the most invasive laser treatment our board-certified plastic surgeon offers in Granite Bay and Sacramento. We ensure you are comfortable throughout the procedure, though you may feel prickly sensations akin to pins and needles. You can manage pain or discomfort after laser resurfacing with pain relievers and ice packs. Dr. Coscia or one of our aesthetician nurses will apply a thick ointment to the treated tissue and cover the skin with a water-tight and air-tight dressing. The skin will be raw and swollen and may itch.
When will I see my laser resurfacing results?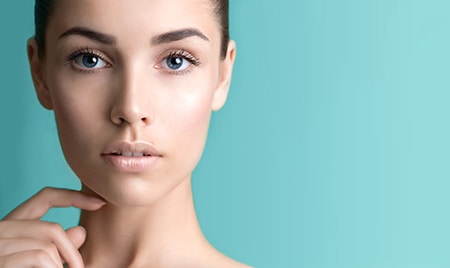 Your skin texture and tone will improve with the initial skin healing, which takes about two to three weeks. However, full recovery and results may take three to six months. That allows the skin to heal completely and form new epidermal layers with new collagen and elastin fibers. Laser resurfacing results often last several years; you can maintain your improved complexion with proper UV protection and good skincare, and by avoiding smoking and excessive sun exposure.
Which areas can CO2 laser resurfacing treat?
Laser resurfacing is often used for the whole face and neck but may target smaller areas, such as the skin around the eyes and mouth. Treating the face and neck together blends the results and addresses adjacent sun-damaged or wrinkled skin. CO2 laser resurfacing may treat these skin concerns:
Facial scarring from acne, trauma, or previous surgeries
Sun-damaged skin with a leathery texture
Fine wrinkles around the eyes and mouth
Uneven skin tone or texture
Deep wrinkles on the forehead
Age spots
Neck aging
How many laser resurfacing treatments will I need?
Our patients typically only need one laser treatment with CO2 resurfacing. However, patients with severe scarring or deep wrinkles may desire additional treatments for optimal results.
Who is a good candidate for laser resurfacing?
You must be in good general health and have realistic expectations for what laser treatment can do for your skin concerns. People with several tone and texture issues can benefit from laser resurfacing. However, the procedure may not be a good fit if you have loose or sagging skin, active acne, a history of poor wound healing or scarring, and certain health conditions. Patients with very dark skin tones should not have laser resurfacing because the treated area could heal with darker pigmentation. Pregnant or breastfeeding women should wait to have laser resurfacing.
Why should I choose a board-certified plastic surgeon for laser resurfacing?
Laser resurfacing requires a qualified and experienced medical professional because the procedure can be dangerous in inexperienced hands. While your resurfacing procedure may be performed by one of our aesthetician nurses, Dr. Coscia oversees treatments at the Skin & Laser Center. Choosing a board-certified plastic surgeon ensures safe and effective results.