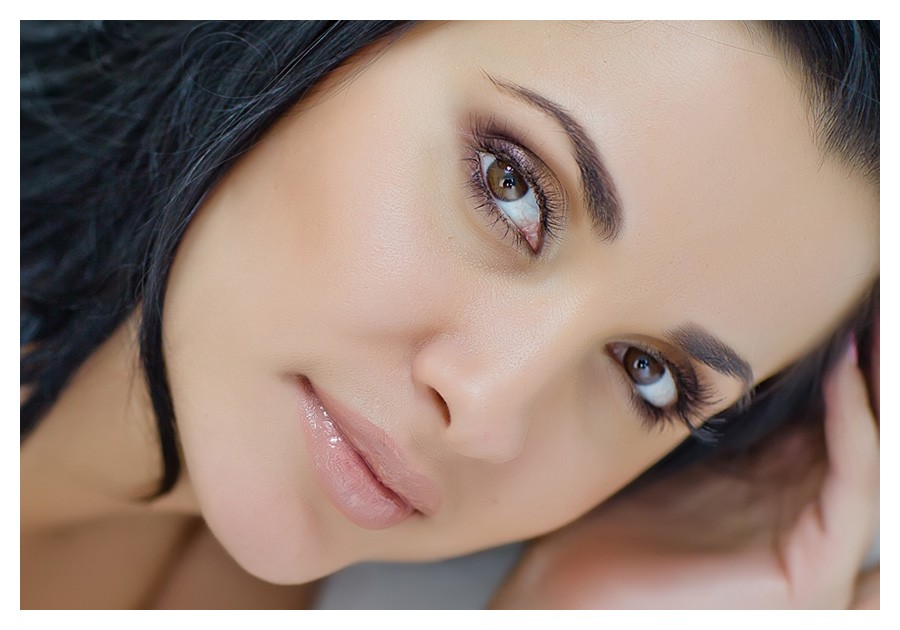 Otoplasty
(Ear Surgery)
for Sacramento, Granite Bay, & Coeur d'Alene
Otoplasty is the surgical term attributed to any surgical procedure performed on the ear itself. This represents a wide range of procedures with different and varying techniques aimed at treating cosmetic ear concerns or deformities of the ear. This can range from slight cosmetic correction of an ear deformity to complete reconstruction of an undeveloped ear.
The majority of cases involves treatment of protruding ears, and is typically performed on patients five to seven years old, but can be performed on adults as well.
Home » Otoplasty
Otoplasty Procedure Details
There are three major areas of the ear: the upper, middle, and lower third of the ear. During your consultation, Dr. Coscia will talk with you about these procedures in great detail and how it relates to you. A generalized overview is provided here. For cases involving the upper third of the ear, the ear often folds over and cups outward. This is oftentimes treated by application of sutures that help to recreate a portion of the ear called the antihelix. These sutures are placed under the skin that reshape the cartilage itself and are never removed. In the middle third of the ear, excessive depth of the concha bowl portion of the ear is often involved. This is treated by resection of a portion of the conchal bowl and the addition of sutures that help to anchor the conchal bowl back onto the surface of the head. Finally, the lower third or the earlobe can also be angled inappropriately causing it to protrude forward. There are various skin and soft tissue excision techniques designed to remove and reorient a portion of the earlobe to give it better cosmetic proportion and positioning. In protruding ears, one or all of these attributes can be present and need treatment.
What Procedures Can be Combined with Otoplasty?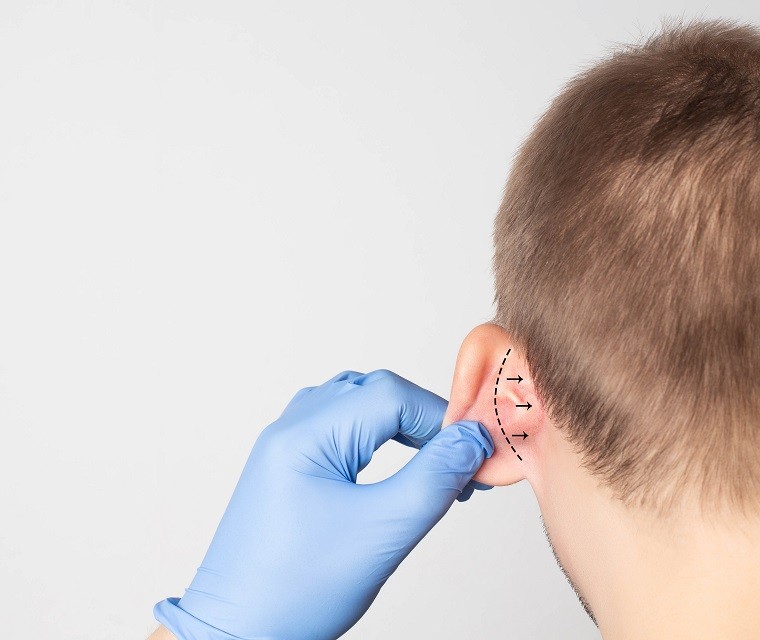 Oftentimes otoplasty is performed alone, as it is the primary area of concern for that patient. However, in adults any other procedure may be combined with otoplasty.
What Type of Anesthesia is Used for this Procedure?
The type of anesthesia used for an otoplasty will be discussed on a patient-to-patient basis. It also depends on whether it is an adult or a child. However, both IV sedation and general anesthesia are used for otoplasty.
What Should I Expect After Otoplasty?
With otoplasty surgery, postoperative care is aimed at preventing a hematoma, a collection of blood under the skin. Therefore, a bulky compressive dressing is necessary for the first week after surgery. This also helps to prevent any trauma to the ear that can interfere with sutures and healing tissue. This bulky dressing will be taken down after approximately seven days, the ear reevaluated, and then a lighter dressing placed for an additional seven days. After that point, no dressing will be needed during the daytime; however, a strap will be worn at night for protection while sleeping for the next couple of weeks.
Contact Us About Ear Surgery
If you or your child is bothered by the presence of protruding ears, we encourage you to schedule an appointment with Dr. Coscia who will talk with you extensively about the surgical procedure and how it applies to you.
Dr. Coscia's practices also serve Coeur d'Alene, ID, and the Rocklin and Loomis areas. Please fill out the form on this page to request a consultation or call our call his Granite Bay 916-773-5559 or Sacramento 916-929-1833 locations to request a consultation today.
*Individual results may vary