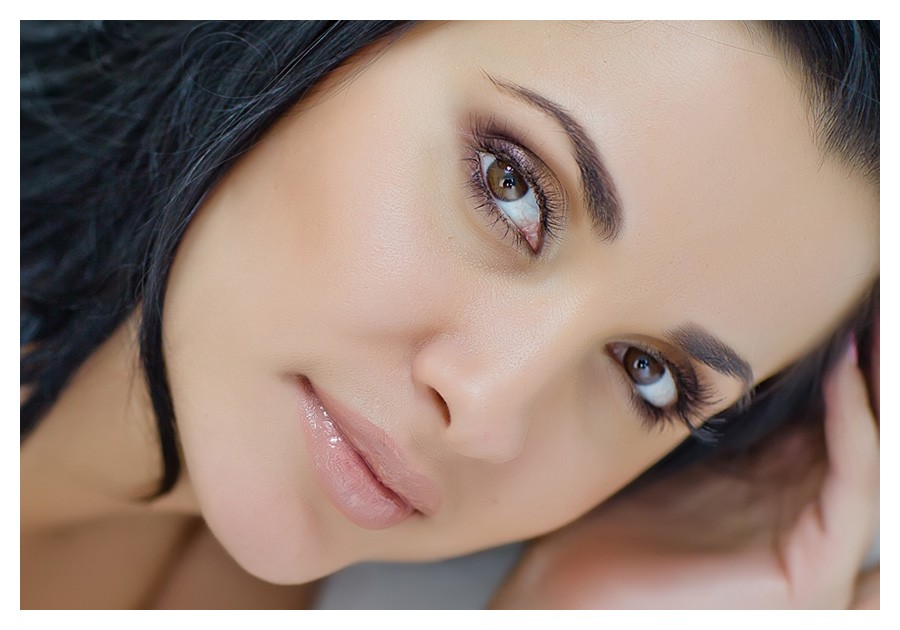 Facial Fat Grafting (Injections)
for Sacramento, Granite Bay, & Coeur d'Alene
One component of treating facial aging that can be done as a solitary procedure itself or combined with other procedures targeted at facial rejuvenation is the procedure of facial fat injections. This is a fairly new and innovative procedure performed by plastic surgeons. During facial aging, the soft tissue component of the face thins and atrophies causing the aged appearance to the face.
Therefore, facial fat injections are aimed at increasing fullness to specific areas of the face to help restore a youthful shape of the face while minimizing the appearance of overlying fine lines and wrinkles. Fat injections can be thought of in a similar manner as temporary filler injections. However, with fat injections or fat grafting, the fat acts as filler to the face.
Home » Facial Fat Grafting
What is Involved With Facial Fat Injections?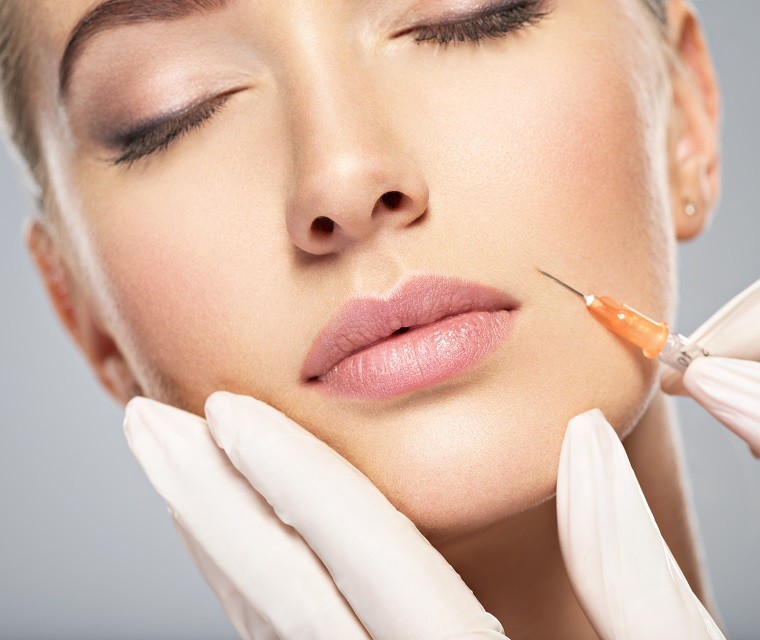 In order to perform facial fat grafting, fat is harvested via a technique referred to as the Coleman technique and can be thought of as "micro-liposuction." During this process, fat is removed from another area of your body, oftentimes the lower abdomen. The fat is then specially processed in a centrifuge to remove only the fatty component. This fatty component is then placed in very small syringes, and then utilizing a small blunt-tipped needle, re-injected into the desired locations. Typical injection locations include the cheek region, tear trough area, nasolabial folds, upper and lower lips, and marionette lines. It also can be used to improve the temporal hollowing on the side of the forehead.
What Procedures Can be Combined with Facial Fat Injections?
Facial fat grafting can be a solitary procedure. However, most of the time it is performed as an additional treatment to other facial rejuvenation procedures.
What Type of Anesthesia is Used for this Procedure?
As with many of the facial rejuvenation procedures, IV sedation with the injection of local anesthetic is the primary anesthetic used for fat grafting to the face.
What Should I Expect After Fat Injections?
After facial fat injections, you can expect typical swelling and a degree of bruising throughout the injected area.  This will last for 1-2 weeks, at which time the largest degree of the swelling will subside, and you will continue to see improvement over the next few weeks.
Facial Fat Grafting FAQ
What is facial fat grafting?
Facial fat grafting is a rejuvenation procedure that restores volume to certain areas of the face via autologous fat transfer. It is a two-step procedure that begins with liposuction on the area of the body with available fat. The harvested fat is then purified and processed before it is placed into thin syringes to be administered to targeted areas of the face.
Where can the fat be transferred to?
Fat can be delivered to areas of the face that require more volume. Popular facial areas for repletion include:
Cheeks
Nasolabial folds
Forehead area
Lips
Under-eye area
Eye hollows
Chin
Where does the grafted fat come from?
The grafted fat is sourced from what is often called a donor site — an area of the body with available excess fat. Donor sites often include the inner thigh, abdomen, arm, flanks, hips, buttocks, and back.
How long will my fat grafting results last?
Fat grafting results are considered permanent. As such, you should be able to enjoy long-term results.
Why should I consider facial fat grafting?
Facial fat grafting comes with many benefits. If any of the following appeal to you, consider this procedure:
Correct volume loss from factors such as age and weight loss
Improve the look of wrinkles and lines on the face
Reduce the look of hollow eyes
Reduced risk of allergic reaction
Eliminate signs of aging
Long-lasting results that appear natural
Will facial fat grafting fix sagging skin?
The objective of facial fat grafting is to restore the natural youthfulness of a face that has experienced several signs of aging. Because sagging, droopy skin is partially caused by volume loss, repleting that lost volume through fat grafting can help with some degree of sagging, especially in mild or moderate cases. If you are bothered by moderate to severe skin sagging in addition to volume loss, speak to Dr. Coscia about your concerns. He will examine your skin concerns and create a treatment plan that can help you to achieve your goals, which can include facial fat grafting as well as other procedures.
How is the harvested fat transferred?
The harvested fat is skillfully injected via syringe by one of our experts into the areas of the face that have experienced volume loss.
What is recovery from facial fat grafting like?
Facial fat grafting recovery is a straightforward process. Patients are advised to take at least one week off from work and other activities to heal. Any pain experienced during recovery can be well-controlled with pain medication, and patients should limit exercise and strenuous activities until cleared by Dr. Coscia. After your initial healing period, swelling will subside, and your final results will become apparent.
How can facial fat grafting improve my appearance?
With a new, plump appearance, you can appear rejuvenated and well-rested. The reduction of pesky lines and wrinkles, as well as the repletion of volume in hollow facial areas can make you appear younger, essentially improving the look of many signs of aging. You and those around you may notice that you look less tired, more alert, and revitalized with improved facial contours.
Contact Us About Fat Grafting
If you are considering facial fat injections or have questions, feel free to set up a consultation with Dr. Coscia. The procedure and any other questions can be addressed in detail.
Dr. Coscia's practices also serve Coeur d'Alene, ID, and the Rocklin and Loomis areas. Please fill out the form on this page to request a consultation or call our call his Granite Bay 916-773-5559 or Sacramento 916-929-1833 locations to request a consultation today.
*Individual results may vary