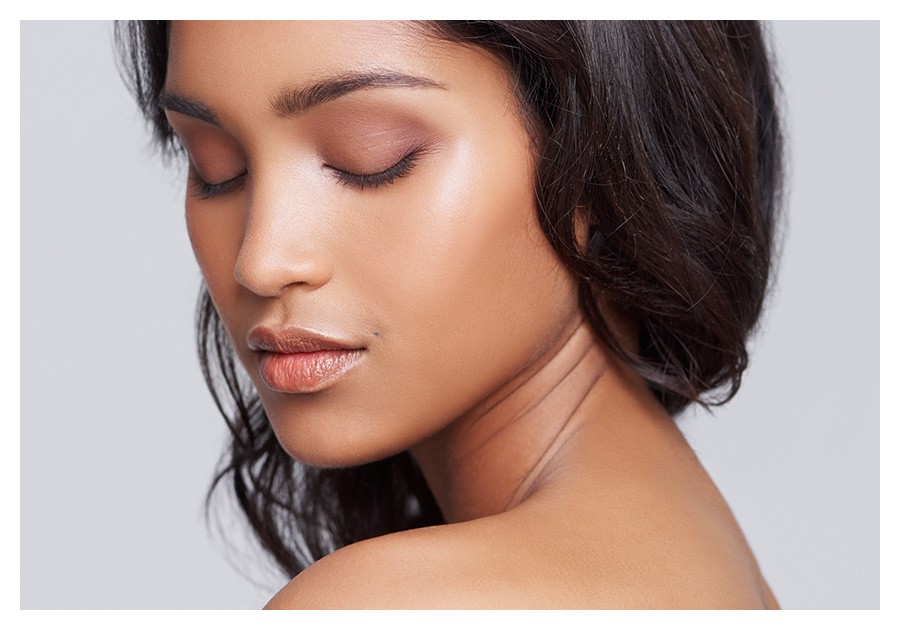 Home » Testimonials
*Dr. Coscia provides more than just excellent care, he has a pleasant, calm demeanor that makes you feel safe in his hands. I had researched having a neck lift for years and had been told that I needed a full face lift despite the fact that I did not have loose skin on my face. Laser did not address the neck area wrinkling even with more than one procedure. Dr. Coscia performed a neck lift perfect for my situation. I can now wear necklaces and have shorter hair without worrying about my neck detracting. Every day I am grateful I finally took the plunge. I would recommend Dr. Coscia to anyone .
JK
My wife recently had a procedure performed by Dr.Coscia. The entire experience at Sacramento Plastic Surgery Center was excellent. Dr. Coscia is professional, personable, comforting, and knowledgeable. Prior to choosing Dr. Coscia to perform my procedure, she consulted with several other plastic surgeons in the Sacramento area and Dr. Coscia was far and above the best choice for both his excellent "bedside manner", knowledge, experience, and cost. My wife and I highly recommend Dr. Coscia for all cosmetic procedures!
SK
*I have consulted with many surgery centers over the past decade, from the Bay Area to LA, never have I found a team of professionals that I've liked more than the Plastic Surgery Center! Dr. Coscia is amazing (skill and personality)! I couldn't be more happy with my results!
TH
*Dr. Coscia is my surgeon and I adore him to pieces! I had a rhinoplasty done by him and he gave me results that were UNREAL! I would recommend him to anyone and everyone because he is by far the best! Thanks Dr. Coscia for my beautiful new nose!
JN
*I had an incredibly positive experience with Doctor Coscia. He was always right on time, and I always felt like he took ample time with me pre-surgery and post-op. He answered all of my questions professionally, and was always open to discussing the possible emotional effects of the surgery. He was wonderful, and I would recommend him to everyone!
RS
*"Dr. Rudy Coscia treated me for wounds from an injury. Because of his excellent care I opted for a facelift and eye lid lift. Dr. Coscia is not only technically excellent but a real pleasure to interact with. I am very pleased with my natural looking results."
LT
*I got a breast augmentation by Dr. Coscia and it was a great experience overall. I'm so happy with how my surgery turned out…I would do everything the same all over again. Dr. Coscia was so patient and answered all my questions. I would absolutely recommend Dr. Coscia to anyone. He made me feel so comfortable and my end result was exactly what I wanted.
AF
*I cannot say enough positive things about Dr. Coscia! From my very first consultation, thru breast reduction surgery, to post op visits, he's been perfect and amazing. He makes you feel very comfortable, answers all your questions, doesn't make you feel rushed and just has a very calming personality. Excellent bed side manner! I could not have asked for a better surgeon!!! His office nurses are just as amazing! They are all very sweet, make you feel comfortable, answer all your questions and are very knowledgeable. I would give Dr. Coscia a 10 star rating if I could! Highly recommend!!!!
KS
*"Dr. Coscia is absolutely amazing. I'm so happy about my results from breast augmentation. He's friendly, professional, and gets his job done quickly and efficiently. If I decide to go back under, I'll be seeing him again for sure. Thanks, Dr. Coscia!"
NL
*"Dr. Coscia is a true artist. I can't say enough positive things about him. I always felt validated and respected. I followed his recommendation to include liposuction to get rid of back fat and also to shape my hips. I am short waisted and now have a longer looking torso. I have recommended him to several friends and will always be so grateful for this gift I have given myself. Everyday, it's a pleasure to get dressed."
Undisclosed
Dr. Coscia is an amazing surgeon and a true artist. I had a mini tummy tuck, liposuction and small saline breast implants. I am thrilled with the results. At age 62 and at my ideal weight my stomach still pooched over my c-section scars. I always felt respected and validated in his care. My results are fantastic, the recovery was fast and I was back to work in 3 weeks. I have recommended him to several of my close friends who are in awe of my results. I can't say enough good things about Dr. Coscia. He's GREAT. And I look fabulous. It's a pleasure to dress and shop for clothes, bathing suits too! Never thought I would ever say that."
BZ
*"I had lost 35 lbs and was at my ideal weight. I still had a tummy that hung over my c-section scar. I never was comfortable tucking in shirts and always was self-conscious. I included liposuction for back fat and small saline breast implants. I am absolutely thrilled with the results. I no longer constantly hold my stomach in and pull my shirts down over it. I can look in the mirror and not cringe. I have more confidence and feel sexy."
Undisclosed
*"For the past 8 years, since having my daughter, I have been planning for my 40th birthday present. I did not want a great birthday bash of that sort. All I had been asking for was my mommy makeover. Wow, did Dr. Coscia deliver. I am very pleased with my results. He was extremely attentive to my needs and my results are impeccable. I had a successful breast augmentation and tummy tuck on 12/11/15. Although I had some anxiety about the surgery, the entire process was stress free. He gave me detailed information during the process and I had the opportunity to ask as many questions during the pre-op visit. All of my post-ops visits have been great. He is professional, attentive and compassionate. I am healing as expected. My scars are barely noticeable. The entire staff at the Plastic surgery Center, especially Jamie has been wonderful and accommodating. I am so pleased with my decision to select Dr. Coscia for this major event in my life. I met with a few other surgeons before selecting Dr. Coscia. It was his knowledge, professionalism and talent that ultimately was the deciding factor. I will highly recommend Dr. Coscia. Thank you to Dr. Coscia and the Plastic Surgery Center Staff for giving me the best 40th birthday gift."
LK
*Dr. Coscia has one of the best bedside manners I have ever come across in a physician/surgeon/anyone and he did an amazing job on my unique situation. I will definitely be returning for any needs in the future. Another surgeon refused to perform my insurance-approved Panniculectomy, which is the removal of low-hanging skin on the abdomen (from 150-lb natural weight loss). Dr. Coscia took over and was very accommodating. He went above and beyond what was specified originally and made my stomach look human again. The first surgeon told me that he wouldn't replace my belly button and that I "would look like an alien" (exact words of he-who-shall-not-be-named). I did not work that hard to lose weight to be told I would look more deformed than before, and of course, I was brought to tears. The surgeon suggested that another option was available so he passed me on to Dr. Coscia and I'm SO happy he did. It has taken me some time to write this review, for after the surgery, I gained a bit of weight back and was too embarrassed to go back for the rest of follow-up. I'm planning to make an appointment soon just to check-in even though we are a couple of years post-op (haha…). Everything healed amazingly, and now that I have gotten back down to my original weight and lower, I can actually see my abdominal muscles. I never thought that would ever be a possibility. Ever. I had been over 250-300 lbs for most of my life, then at 21, he helped improve my confidence immensely. I can't wait to be a patient again or to just keep in touch and let him know how awesome he is.
RB
*"When I decided to have my face refreshed, I compiled a list of questions that were important to me. On my first visit to a surgeon, I did not feel a comfort connection. I called the plastic surgery center and explained the care i was seeking. I was given an appointment with Dr. Coscia. My husband went with me. Dr. Coscia answered all of my questions and explained in detail what the procedure he recommended would be and the expected outcome. My husband and i felt very comfortable with the professionalism and caring demeanor. I am thrilled with the surgery and am so glad I was in Dr. Coscia's care. It is a scary procedure to have done but his calming personality assures you all will be good!! The staff at the sac site and roseville are very welcoming. I will recommend Dr. Coscia to anyone seeking the professional, excellent, caring surgeon that he is.
Thank you Dr. Coscia"
PB
"I recently had a surgical procedure performed by Dr. Coscia and I could not be more happy with the results! Not only does he have a great bedside manner, he is a very talented surgeon. I have been a client of The Plastic Surgery Center for over 20 years utilizing a variety of services they offer including their skin care department. I have always been amazed at the results of my procedures! The office staff, skin care staff, OR RNs, OR techs are all amazing. They have consistently treated me with respect, create a warm and welcoming atmosphere, and are completely professional.
As a long time patient of the surgery center, I have always had a positive experience and have been absolutely thrilled with all results. I have referred many friends and family to the center and all have been very pleased with every procedure and the professionalism of all staff members. I highly recommend The Plastic Surgery Center for all your cosmetic needs from their skin care department for facials, dermal fillers, botox etc…. to any surgical procedures. They are top notch and use all the latest state of the art procedures and techniques."
NS
*"I'm 3 months post-op from my breast augmentation and umbilical hernia correction and couldn't be happier. I had probably been to 5 other surgeons for consultations and they didn't make me feel comfortable in moving forward. After having a consultation with Dr. Coscia I knew that I was in the best hands possible. He listened to exactly what I wanted, was very professional, and extremely easy to talk to. He has the sweetest personality. I was very impressed with his portfolio and could tell that he executed each case with precision and perfection. He is a very gifted surgeon. He made me feel at ease from start to finish and gave me great post-op tips that made my recovery smoother and more comfortable. My results are amazing and I'm so happy!! I was also impressed with the professionalism and friendliness of the staff and nurses."
BS
*Dr. Coscia is one of the most caring and compassionate doctors I have ever met. He has taken so much time explaining all that is entailed in the surgery, including the risks and other options. I had been wanting to do this for years, but was really scared. As soon as I met Dr. Coscia I felt completely confident in him and at peace with my decision. After the surgery at every follow up visit he took care to be reassuring that the end result would be what I was hoping for. He is a very skilled surgeon and he has the good taste and a good eye for what looks best. I trust him completely and recommend him without reservation.
ES