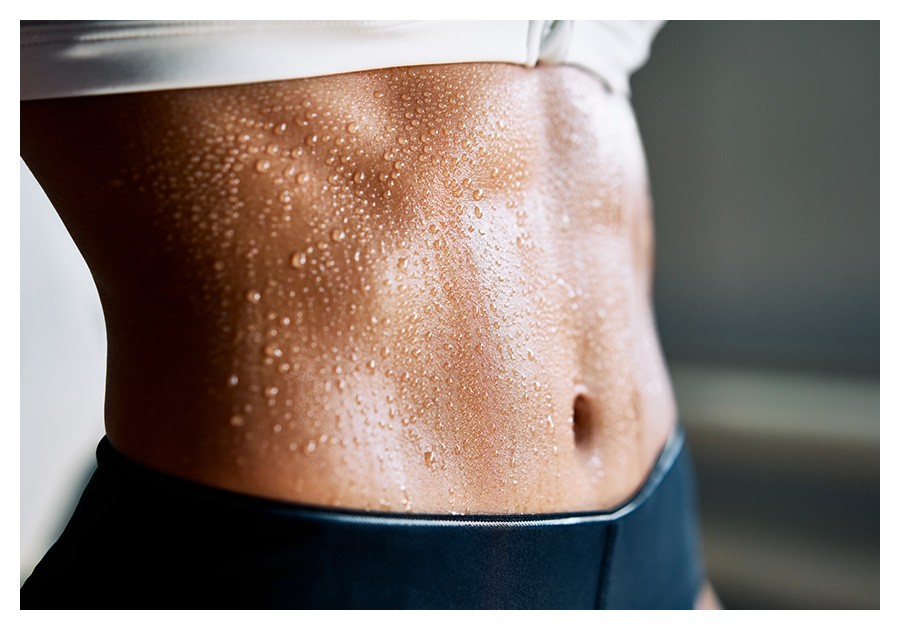 Mommy Makeover
for Sacramento, Granite Bay & Coeur d'Alene
Carrying a child is a beautiful and natural part of life. However, this process may leave behind some unwanted physical changes in a woman's body. A woman's breasts often lose fullness and shape after hormonal changes and breastfeeding. Furthermore, the abdominal muscles lose integrity and shape due to the stretching and protrusion of the lower abdomen from carrying a child.
Loose skin and stretch marks also develop around the lower abdomen. A "mommy makeover" is a general term used to describe procedures aimed at reversing the aesthetic changes that occur with pregnancy.
Home » Mommy Makeover
Candidates for Mommy Makeover
You may be a suitable candidate for mommy makeover if you meet the following criteria:
Bothered by the physical changes caused by past pregnancies or breastfeeding
In good physical health
Non-smoker or able to quit prior to surgery
No longer breastfeeding
Weight has been stable for at least six months
Do not plan to gain or lose a significant amount of weight after surgery or become pregnant again
Have specific, realistic treatment goals
Dr. Coscia would be happy to discuss your mommy makeover options in detail with you during a consultation. Please contact our practice to request an appointment today.
The Mommy Makeover Consultation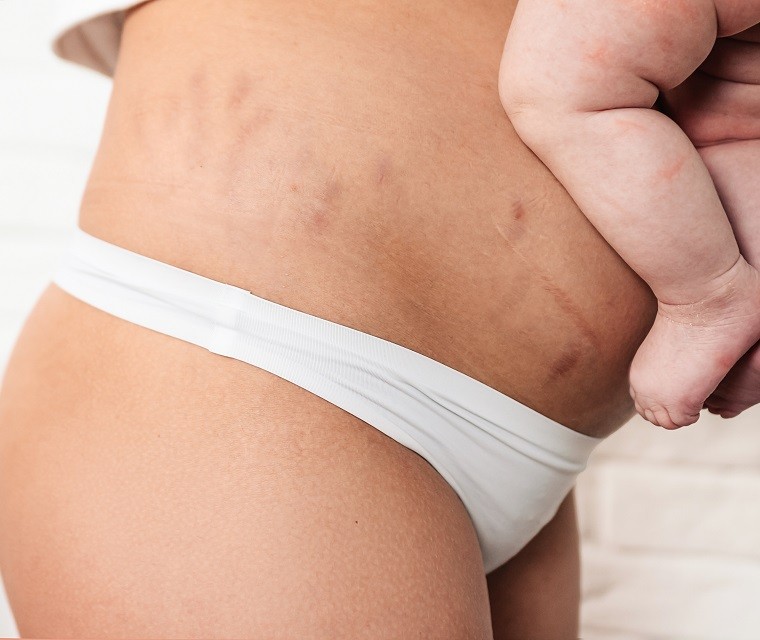 Mommy Makeover Procedure infographicThe mommy makeover consultation is an opportunity to learn what is possible through surgery. Dr. Coscia will ask you to describe your goals of treatment, and inquire about your health and medical history. He will perform a physical examination of the areas of your body that you would like to improve. Based on the information he gathers during your discussion and his physical examination, Dr. Coscia will recommend the combination of procedures most likely to give you the results you want. Together, the two of you will develop a treatment plan for your mommy makeover.
Bring a list of questions or potential concerns to your mommy makeover consultation so Dr. Coscia can address them. You might also want to bring a pair of underwear or a bikini bottom to help Dr. Coscia plan out your tummy tuck scar (and a low-cut top or bikini top if you are thinking about getting breast implants)
MOMMY MAKEOVER WITH DR. COSCIA
Home » Mommy Makeover
What is Involved With a Mommy Makeover?
Breast Surgery
Specifically, it involves breast surgery and abdominal surgery. Each woman is evaluated individually when discussing a mommy makeover, as the effects of pregnancy can vary. Specifically for the breasts, during pregnancy and breastfeeding, the breasts often enlarge and can increase several sizes during this time. After breastfeeding, breast tissue volume decreases and can occasionally decrease to an amount even less than prior to pregnancy. Some women's breasts are able to bounce back to their previous shape and volume. However, the vast majority will notice that their breasts have lost both shape and volume. Therefore, a breast lift or a breast augmentation, or the combination of both, may be considered to restore the breasts to their more lifted and full pre-pregnancy appearance. Some women's breasts gain volume throughout the pregnancy and breastfeeding and this is maintained afterwards. Therefore, these women may be in need of a breast reduction alone to restore shape and desired volume.
Tummy Tuck and Liposuction
The next area that is addressed is the trunk and abdomen. Obviously as the baby continues to grow throughout the pregnancy, the abdominal wall, musculature, and skin have to expand to accommodate the growing baby. This has an effect on both the skin and abdominal wall that many times is not fully restored after the pregnancy. The abdominal wall musculature itself becomes stretched and loses integrity regardless of abdominal and core strengthening exercises. Therefore, the muscle tightening portion of the tummy tuck allows restoration of this abdominal integrity. Furthermore, the skin itself is stretched often times beyond its normal limits of elasticity. This causes the skin to lose its elastic recoil; thereby promoting the typical excess loose skin along the lower abdomen that is seen after pregnancy. In addition, areas like the flanks and lower back tend to become more notable problem areas in weight loss after a pregnancy. The abdominoplasty or tummy tuck procedure is ideal at restoring both the abdominal wall integrity, as well as removing excess loose skin and stretch marks from the lower abdomen with the addition of contouring the trunk with liposuction. This procedure will allow a woman to attain a similar shape and waistline to her pre-pregnancy state.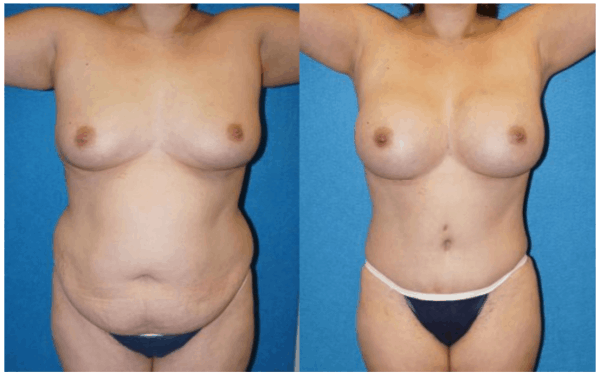 What Type of Anesthesia is Used for this Procedure?
General anesthesia is essentially always used for a mommy makeover procedure, specifically because of the abdominoplasty portion of the case.
Recovery from Mommy Makeover Surgery
The recovery period for a mommy makeover can be thought of in similar fashion as recovering from a tummy tuck procedure. Most of the limitations and time to healing expectations are related to this portion of the procedure. Therefore, an abdominal binder and/or a compression garment will be worn for approximately six weeks to help reinforce the abdominal wall repair, as well as help to decrease swelling and improving contour of the trunk. Activity restrictions for six weeks will also be instructed throughout this time. The breast recovery will vary according to the specific procedure performed. A surgical bra will be worn for approximately six weeks. You will see Dr. Coscia multiple times throughout your recovery time to receive instructions, monitor your progress, as well as to make sure all of your questions are answered. Most women will typically take approximately two weeks off from work initially after surgery.
Frequently Asked Questions About Mommy Makeover
How soon can I have mommy makeover after giving birth?
Your body needs time to recover and stabilize after giving birth, and you breasts need time to stabilize after breastfeeding. The general rule of thumb is to wait at least six months after giving birth and two to three months after weaning your baby. Dr. Coscia can speak to appropriately timing your mommy makeover during your consultation.
Is it safe to have multiple procedures combined into one surgery?
When performed by an experienced and qualified surgeon, combining procedures is safe. You should be in good health and not have any medical factors that could raise the risks of the combination approach. Dr. Coscia will review your health and medical history with you before providing his recommendations. He will also go over the benefits and risks with you to help you make informed decisions about your treatment.
What are the benefits of combining procedures into one surgery?
There are several benefits of combining procedures into one operation. You only need to plan for one recovery period, so you can ultimately return to work and the rest of your regular activities quicker than you would if you spaced out the procedures. Combining procedures also cuts down on some expenses, because you only need to pay the facility fee and anesthesia fee once. Finally, combining procedures allows you to achieve your ultimate goals faster than you would if you staged out the procedures.
Should I have mommy makeover if I plan to have more children in the future?
For the most lasting results, Dr. Coscia recommends you postpone mommy makeover until you are reasonably sure you are done having children. Pregnancy after mommy makeover can reverse some of the benefits of surgery.
Learn More About Mommy Makeover
If you are considering a mommy makeover and want to talk about your areas of concern and how they can be addressed, please call our office and set up a consultation with Dr. Coscia. He will gladly explain the procedures to you and answer any questions you may have.
Dr. Coscia's practices also serve Coeur d'Alene, ID, and the Rocklin and Loomis areas. Please fill out the form on this page to request a consultation or call our call his Granite Bay 916-773-5559 or Sacramento 916-929-1833 locations to request a consultation today.
*Individual results may vary