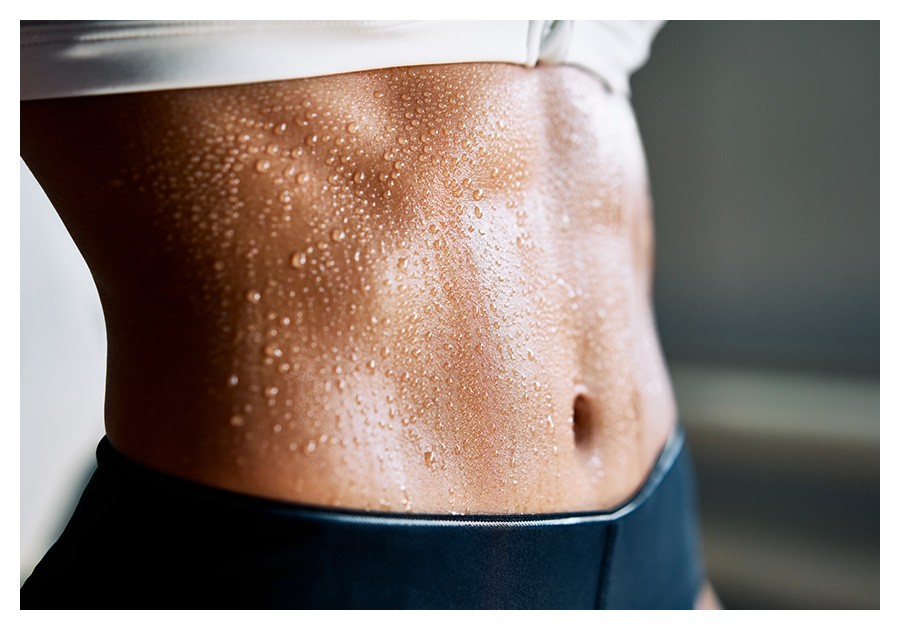 Liposuction
for Sacramento, Granite Bay, & Coeur d'Alene
Liposuction has impacted body contouring over the last few decades and affects the way body contouring procedures are approached. Liposuction has made cosmetic surgery acceptable to many patients who are concerned with the potential for unsightly scars.
Liposuction is best thought of as a contouring procedure to remove excess fat deposits from specific areas of the body.
Home » Liposuction
Benefits of Liposuction
Liposuction is an efficient and practical solution for patients who have lost weight through diet and exercise but are frustrated by lingering pockets of fat that will not go away even with a healthy lifestyle. Liposuction permanently removes unwanted fat cells to provide patients with the attractive contours they have worked hard to achieve. It is a particularly useful surgery for patients who carry weight in specific areas due to genetics.
Liposuction Can treat the Following Areas
Typical areas that can be addressed include the abdomen, flanks, thighs, waist, knees, arms, hips, and under the chin/neck region. A healthy diet and exercise program may still leave stubborn fat deposits in certain areas. These deposits may be genetic and difficult to remove with diet and exercise alone. Therefore, liposuction is great in dealing with these hard-to-change areas.
*While the procedure removes fat cells from the treated area, it is still important to maintain a good diet and exercise to ensure lasting results. Areas treated by liposuction will always be more difficult to accumulate gained weight/fat than prior to surgery, but that doesn't mean the results last forever.
Liposuction Candidacy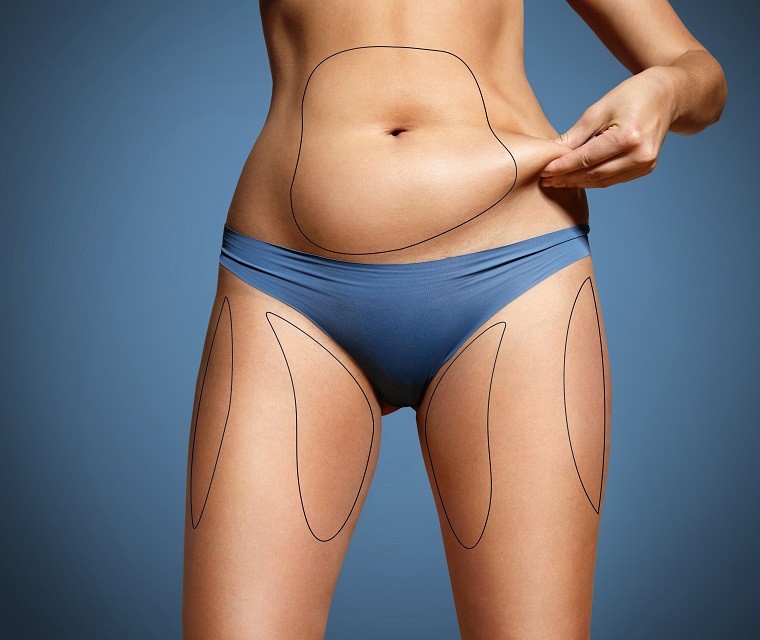 The ideal liposuction candidate is an individual who:
Is in good physical health
Does not have any health conditions that could interfere with the surgical healing process
Is at, or within a few pounds of, his or her goal weight
Has good skin elasticity
Does not smoke or can quit before surgery
Has reasonable expectations of surgery
Has a positive outlook on surgery
What Does Liposuction Involve?
It is important to be fully evaluated by a surgeon prior to liposuction to assure this procedure is the best treatment option in each patient's case. If generalized improved contour is desired, then liposuction is typically a great choice. However, if there is any excess or loose skin, liposuction may not be the ideal treatment option—a typical tummy tuck may need to be discussed. For the surgical procedure itself, you will be seen by Dr. Coscia once again on the morning of surgery, at which time markings will be placed to define the areas of liposuction and map out the new contour.
Dr. Coscia's Liposuction Technique Details
Dr. Coscia uses the tumescent liposuction technique. Tumescent fluid is a solution containing local anesthetic and epinephrine. When injected into the target treatment area, the fluid causes fat to become firm and swell for easier contouring. The epinephrine temporarily shrinks blood vessels to reduce blood loss during surgery and reduce post-operative bruising, swelling and discomfort.
In the operating room, Dr. Coscia makes very small incisions in inconspicuous locations. Through these incisions, he injects the tumescent fluid. Then, he inserts hollow cannulas attached to a suction machine through the incisions and uses the cannulas to remove fat and contour the area in a very controlled manner.
Dr. Coscia has found tumescent liposuction to be more effective than other forms of lipo like Cooltone, ultrasonic, laser lipo and lipo 360. To date, tumescent liposuction remains the most popular form of liposuction with patients across the United States. During consultation, Dr. Coscia can answer questions about the tumescent liposuction approach and explain how it helps him safely deliver excellent results.
Combining Liposuction with Other Procedures
While some patients seek liposuction as their primary procedure, many combine liposuction with other plastic surgery to improve the results. Liposuction is frequently paired with lift procedures like tummy tuck, thigh lift and arm lift to achieve nicer contours. By removing lingering pockets of fat while also excising loose skin, Dr. Coscia helps his patients to achieve sleeker physiques. Liposuction can also be combined with facelift to reduce the appearance of jowls along the jawline.
What Type of Anesthesia Is Used for This Procedure?
Typically liposuction is performed under general anesthesia. The patient will tolerate the procedure under this form of anesthesia much better. If the liposuction is being used to treat a very small area such as underneath the chin/neck region, this can oftentimes be performed under simple IV sedation.
Liposuction Recovery
After surgery you will be placed in a compression garment to cover the areas treated by liposuction. This helps to decrease swelling and aid in improving contour throughout the healing process. You will wear this compression garment for approximately six weeks. Depending upon the degree of liposuction performed, most patients will take about a week off from work, but this obviously can vary. Activity restrictions are actually fairly minimal after liposuction and can be resumed as tolerated by each individual patient.
Liposuction Costs
Liposuction Results Sacramento The cost of liposuction is determined by the area(s) being treated, the number of areas and the amount of fat being removed. Typically, liposuction surgery costs between $5,000 and $7,000; Dr. Coscia will provide each patient with a quote after examining him or her during a consultation and developing a customized treatment plan.
Liposuction is an elective procedure and is therefore not covered by most health insurance plans. Patients who would prefer to make payments toward the total cost of lipo may seek financing through M-Lend Financial Services or CareCredit.
CoolSculpting vs. Liposuction: Understanding the Differences
CoolSculpting is a less invasive fat reduction procedure than liposuction. Instead of breaking apart and suctioning out fat, CoolSculpting uses cold temperatures to freeze unwanted fat cells beneath the skin. About 25% of the fat cells die and are expelled from the body permanently.
Although CoolSculpting offers an easier procedure and recovery than liposuction, many patients still prefer the traditional surgical option because it can remove larger amounts of fat and produce more dramatic results. The results are apparent more quickly with liposuction, too — becoming visible as soon as the swelling subsides. During a consultation, Dr. Coscia would be happy to discuss each procedure in more detail to help you make an informed decision.
Testimonials
"Dr. Coscia is a true artist. I followed his recommendation to include liposuction to get rid of back fat and also to shape my hips. I am short waisted and now have a longer-looking torso. Every day, it's a pleasure to get dressed."
– Anonymous
"I have the best results to my tummy tuck and liposuction. I hated my tummy before, but now I love it. Dr. Coscia did amazing work. I highly recommend him."
– Vicky W.
"I had lost 35 lbs and was at my ideal weight. I still had a tummy that hung over my c-section scar. I was never comfortable tucking in shirts and was always self-conscious. I am absolutely thrilled with the liposuction results. I no longer constantly hold my stomach in and pull my shirts down. I can look in the mirror and not cringe. I have more confidence and I feel sexy."
– AnonymousLiposuction Before and After Photos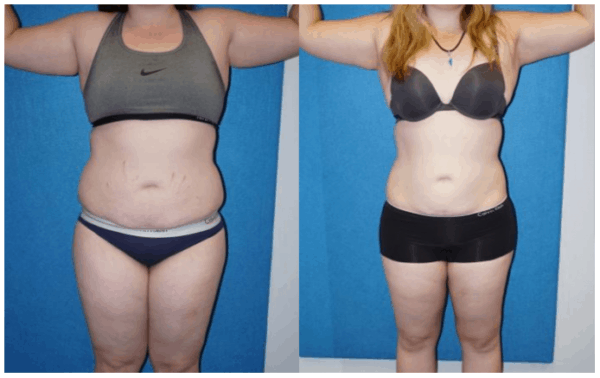 Liposuction Frequently Asked Questions
When will I see my final results?
Liposuction results are not immediately visible. Initially, post-operative swelling may conceal your liposuction results. As the swelling subsides, you will start to notice your results. It can take six months to a year for the swelling to completely subside and your final results to stabilize.
Dr. Coscia can help set your expectations about your results during your initial consultation.
How long will my liposuction results last?
Your liposuction results are generally long lasting, as long as you maintain your weight through healthy lifestyle habits. If you gain weight after surgery, the fat cells remaining in the treated area and fat cells throughout your body will enlarge, and you will look noticeably bulkier.
What are the potential risks from liposuction?
Potential risks of liposuction include the following:
Infection
Bleeding
Adverse reaction to anesthesia
Fat embolism
Fluid accumulation (seroma)
Changes in skin sensation
Irregular contours
Poor wound healing
Working with an experienced, board-certified plastic surgeon minimizes some of these risks.
Will there be scarring for liposuction?
The incisions Dr. Coscia makes are usually small enough that they heal without producing noticeable scarring. The incisions are well-hidden in the natural creases and contours of the treated area.
What does liposuction not do?
Liposuction is not a method for weight loss. And, it does not improve the look of areas with loose, excess skin. (In fact, removing fat from areas with loose skin can accentuate the sagging.) Liposuction does not treat cellulite or stretch marks.
How can I prepare for liposuction?
In the weeks leading up to liposuction, you may be asked to have bloodwork or other testing done. You will be advised to stop taking certain medications and supplements that are known to increase the risks of surgery.
You should also prepare for surgery by getting in good physical shape. You should eat a healthy, balanced diet, exercise regularly and get plenty of sleep.
If you have questions about the surgery, be sure to reach out to Dr. Coscia for clarification.
How much weight will I lose after liposuction?
Weight loss is not the goal of liposuction. The procedure is meant to refine the contour of the target area(s), giving you a more attractive body shape. Do not expect to lose a significant amount of weight after surgery.
Learn More About Liposuction
If you are considering liposuction and want to learn if it's the right procedure for you, please call and schedule a consultation with Dr. Coscia. He will be glad to answer any questions you may have, as well as perform a physical exam and discuss ideal treatment in your case.
Dr. Coscia's practices also serve Coeur d'Alene, ID, and the Rocklin and Loomis areas. Please fill out the form on this page to request a consultation or call our call his Granite Bay 916-773-5559 or Sacramento 916-929-1833 locations to request a consultation today.
*Individual results may vary. Please note that proper diet and exercise are needed to maintain results.