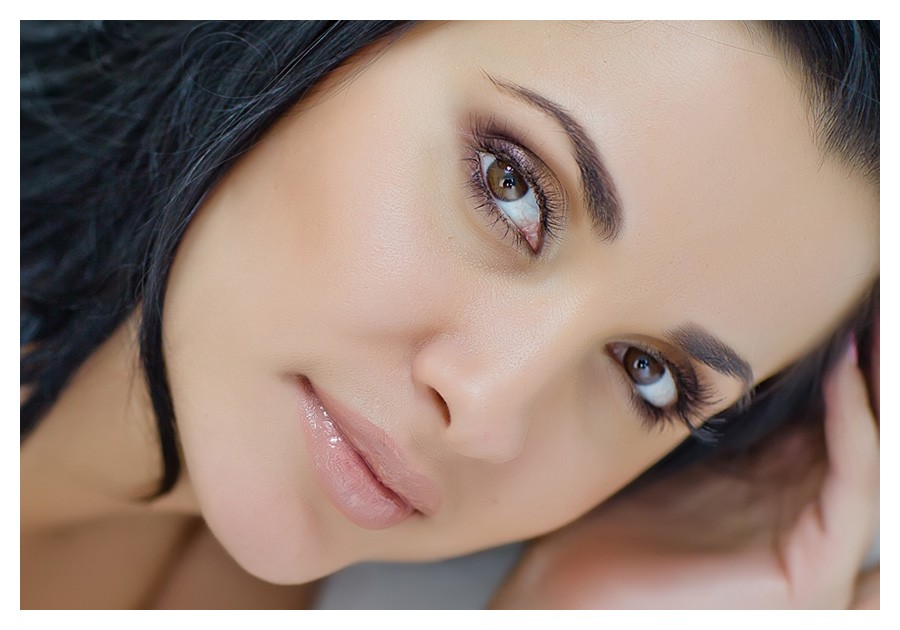 Rhinoplasty
for Sacramento, Granite Bay & Coeur d'Alene
The term "rhinoplasty" is used to describe any surgical procedure related to the nose.  This can be cosmetic improvements, reconstructive surgery, and functional surgery.  Cosmetic rhinoplasty can involve correcting an anesthetic concern such as a dorsal hump, a deviated or crooked nose, or a large or rounded nasal tip.
Reconstructive rhinoplasty can involve situations such as nasal fractures and resections after skin cancer treatments that cause nasal deformities.  Finally, rhinoplasty can also be used for functional treatments, such as obstruction of the airway by a deviated nasal septum or structures deeper within the nose referred to as inferior turbinates.
Home » Rhinoplasty
Benefits of Rhinoplasty
Of all the kinds of plastic surgery, rhinoplasty is perhaps one of the most personalized procedures available. Patients often have very slight and specific requests when it comes to their noses, most of which Dr. Coscia can accommodate. Among the changes Dr. Coscia has successfully achieved for his patients are: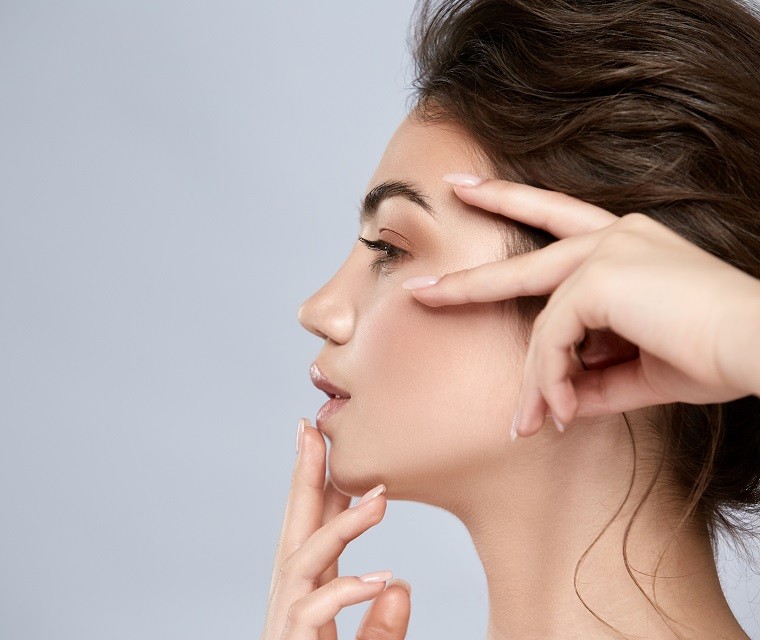 Straightening the nose's alignment
Removing a hump on the bridge of the nose
Widening or narrowing the nose
Changing the projection of the nasal tip to be more outward or downward
Improving the nose's symmetry
Shrinking the size of the nostrils
Adjusting a deviated septum that impairs normal breathing
Making the nose in proportion to the rest of the face
Who Is a Candidate for Rhinoplasty?
Candidates for rhinoplasty should meet the following qualifications:
In good physical health
No chronic health conditions that could increase the risks of surgery
Facial growth is complete (usually occurs in the late teenage years)
Non-smoker
Has a positive outlook
Has specific, reasonable goals of surgery
Desires improvement, not perfection
To find out whether you are a good candidate for rhinoplasty, please request an appointment with Dr. Coscia.
Rhinoplasty Surgery Details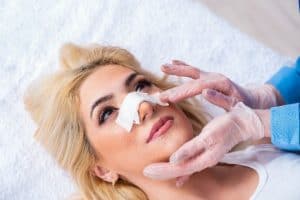 There are three broad anatomical categories addressed during rhinoplasty surgery—the skin, nasal cartilages, and nasal bones. The preoperative condition of the skin is important because very thin or very thick nasal skin can affect the surgical outcome. The nasal cartilage involves upper lateral nasal cartilage segments and lower alar cartilage segments. The nasal bones are assessed for their positioning and width.
In a patient who has a prominent dorsal hump, this often involves the nasal bones as well as the upper lateral cartilages. In the consultation, we will discuss the techniques that are used to refine these areas of the nose to give a more natural dorsal nasal slope. In situations where a patient has a very large or bulbous nasal tip, we address the lower alar cartilages. Techniques designed to narrow these cartilage segments, as well as reshape them, will be discussed.
Rhinoplasties performed to treat post-traumatic nasal injuries involve a variety of techniques aimed at reshaping the cartilage and/or bony structure. In patients with nasal obstruction, we often manipulate the nasal septum and the inferior turbinates.
In general terms, the aim of rhinoplasty is to restore natural proportions and aesthetic ideals to the nose. These small changes can improve the overall balance of the nose and positively affect a person's face.
Types of Rhinoplasty Surgery
Open Versus Closed Rhinoplasty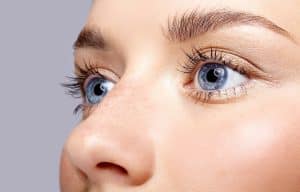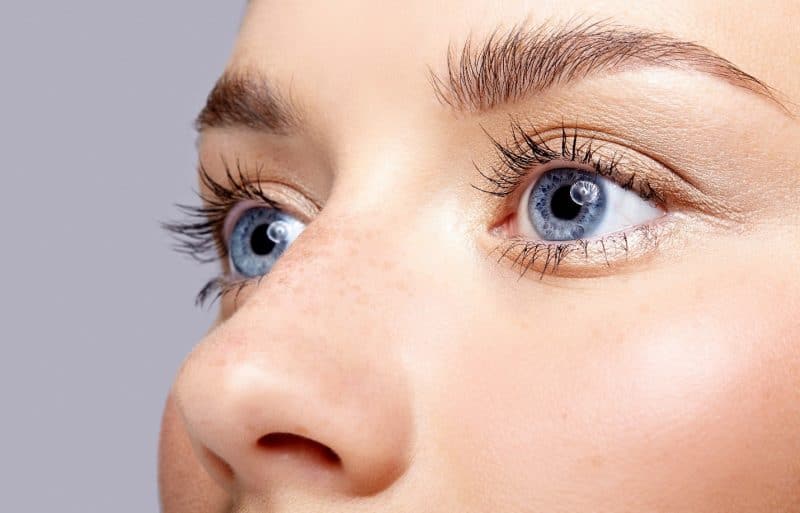 Rhinoplasty is performed using either the open approach or the closed. In the open approach, an incision is made along the columella, the strip of skin separating the nostrils. In the closed approach, the incisions are hidden inside the nostrils.
Septoplasty
Septoplasty addresses a displacement of the septum, which is the wall of bone and cartilage separating the nostrils. A deviated septum can make it difficult to breathe through the nose. Septoplasty can be performed in combination with rhinoplasty or as a standalone procedure.
Tip Rhinoplasty
Tip rhinoplasty focuses the attention on the nasal tip by adjusting (either removing, augmenting or repositioning) the cartilage in this area. Usually the procedure changes the shape, size and/or projection of the nasal tip. Due to its location and limited target area, rhinoplasty that focuses exclusively on the nasal tip is generally less invasive than tradition rhinoplasty.
Ethnic Rhinoplasty
Ethnic rhinoplasty is performed on non-Caucasian noses. The goal of most ethnic rhinoplasty procedures is to improve the appearance of the nose without compromising the patient's unique ethnic identity and facial characteristics.
Revision Rhinoplasty
Revision rhinoplasty improves upon the results of a previous rhinoplasty procedure. It may address aesthetic and/or functional problems that result after the initial rhinoplasty surgery.
What Procedures Can be Combined with Rhinoplasty?
Oftentimes, rhinoplasty is performed alone, as it is the patient's primary concern at that time. However, many of the other facial rejuvenation procedures can be performed at the same time as rhinoplasty. For example, a patient might opt for laser resurfacing of the face at the same time as the rhinoplasty.
What Type of Anesthesia is Used for This Procedure?
Depending upon the type of rhinoplasty to be performed, a patient may undergo either IV sedation or general anesthesia. This is usually discussed on a case-by-case basis.
Rhinoplasty Recovery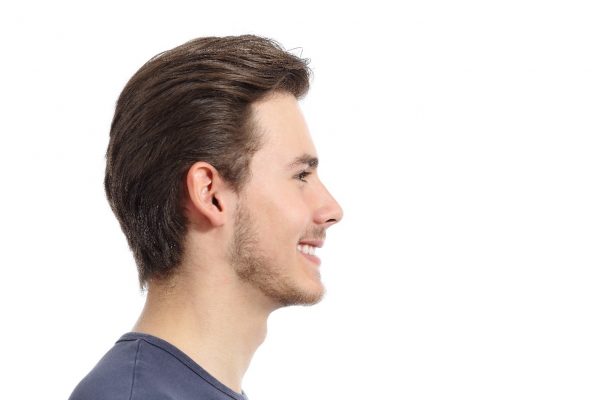 Like many of the facial procedures, rhinoplasty does not involve a significant amount of postoperative pain, rather a general underlying level of discomfort. You will be discharged from the surgical center with an external nasal splint on your nose. The splint will stay in place for five days, at which time you will return to the office to have it removed, as well as a few tiny sutures. Your nose will be evaluated, and then you will receive a new splint for an additional five days before removal. You can also expect swelling of the nose and some bruising that is patient-specific and varies. A large degree of your swelling will be reduced in approximately two to three weeks after surgery with further reduction by two to three months.
Rhinoplasty Costs
While some amount of scarring is an inevitability with any plastic surgery, the great news is that it is rare to have visible scars following rhinoplasty. With closed rhinoplasty, Dr. Coscia makes the incisions inside the nostril, which means that any scarring will not be visible. As for open rhinoplasty, Dr. Coscia is very deliberate with his incisions, placing them along the natural curvature of the nose. Usually, these scars heal in such a way that even the patients do not notice them when looking in the mirror.
Due to rhinoplasty's highly customizable nature, Dr. Coscia cannot quote a price for the procedure until having a consultation with a patient. After determining a surgical plan to make the precise adjustments that will have you looking and feeling better, Dr. Coscia will provide you with a complete cost breakdown. That price will include fees for the facilities, anesthesia and the surgery itself.
While most nose reshaping surgeries are elective in nature, there are some cases where septoplasty is necessary to improve your breathing and therefore may be covered, or covered in part, by health insurance.
For patients who would like to make payments toward the cost of rhinoplasty, Dr. Coscia accepts financing options made available through CareCredit and M-Lend Financial Services.
Rhinoplasty Testimonials
Dr. Coscia is beloved by his patients for his amazing surgical techniques and warm demeanor. Hear from some of his rhinoplasty patients in their own words:
"I could not be any happier with how natural and beautiful my results are. My nose was a huge insecurity of mine and to have that fixed was absolutely life changing." – R.S.

"Dr. Coscia made me feel well-informed and comfortable to ask any questions about the surgery. I told him what features of my nose that I was uncomfortable with and he went above and beyond to make my nose everything I wanted." – P.M.

"Dr. Coscia is my surgeon and I adore him to pieces! I had a rhinoplasty done by him and he gave me results that were UNREAL! I would recommend him to anyone and everyone because he is by far the best! Thanks Dr. Coscia for my beautiful new nose!" – J.N.
Rhinoplasty Frequently Asked Questions
What are the potential risks and side effects of rhinoplasty?
Any major surgery, including rhinoplasty, carries risks. Rhinoplasty risks include the following:
Infection
Bleeding
Adverse reaction to anesthesia
Persistent pain or swelling
Unfavorable scarring
Numbness in and around the nose
Breathing difficulties through the nose
Is rhinoplasty painful?
Rhinoplasty is performed under anesthesia, so patients do not feel or remember anything from surgery. After surgery, most patients have some mild discomfort as the anesthesia wears off. Prescription or over-the-counter pain medications can be taken as needed to manage discomfort.
Is there an age limit for rhinoplasty?
Rhinoplasty does not have specific age requirements. However, as a general rule, rhinoplasty should not be performed until facial growth is complete. Operating on a nose while it is still developing can lead to an unfavorable result.
When can I return to work after rhinoplasty?
Expect to take approximately one week off from work after rhinoplasty. Some patients need a few extra days, depending on how they feel.
Do nose jobs last forever?
The results of rhinoplasty are very long-lasting. However, the appearance of the nose can change gradually with age.
How long does a nose job take?
Rhinoplasty is an outpatient procedure, so patients can return home shortly after the procedure. The operation normally takes one to three hours, depending on the complexity of the changes being made.
How much does rhinoplasty cost?
The cost of rhinoplasty is based on the surgeon performing the operation, the complexity of the procedure and whether it is combined with other procedures. Dr. Coscia and his team would be happy to provide more specific pricing for rhinoplasty during a consultation.
Schedule a Rhinoplasty
If you are considering rhinoplasty or have further questions, we encourage you to call our office and set up a consultation with Dr. Coscia. At that time, he will discuss your specific concerns, as well as walk you through before and after photos and diagrams to explain in detail the procedure of rhinoplasty.
*Individual results may vary