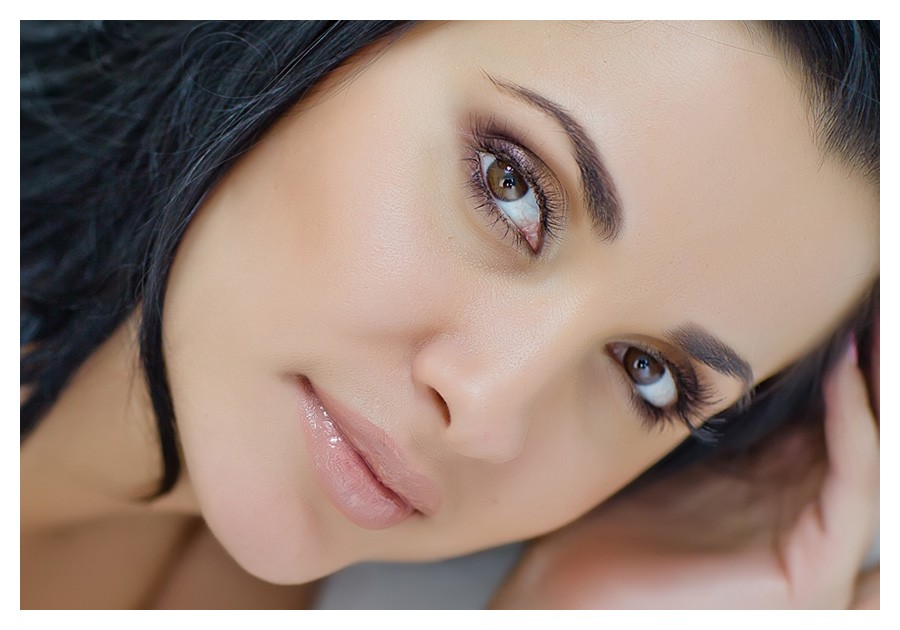 Eyelid Surgery
for Sacramento, Granite Bay, & Coeur d'Alene
Very often, patients report that they look much more tired than they actually feel. Frequently, this involves the typical aging processes occurring around the eyes and is treated with an upper and/or lower eyelid lift, also referred to as a "blepharoplasty." In the upper eyelids, excess and redundant skin is typically a primary contributor to the look of heaviness to the upper eyelid. This appearance can be further exaggerated by a brow position that is too low causing further redundancy in the upper lid skin. Oftentimes, the medial fat pad located in the upper eyelid towards the nose is slightly bulging and full as well. In the lower eyelids, redundancy of the skin and wrinkling of the skin plays a role. However, it is not the primary problem in the lower eyelid itself. For the lower eyelid, we typically notice a bulging and fullness of the lower eyelid, often referred to as "bags under the eyes."
In the lower eyelid, there are three fat compartments as opposed to the two in the upper eyelid. With age, the thin septum that holds the fat compartments in tightly becomes weak, allowing the fat pads themselves to bulge outward. Furthermore, the typical facial aging process discussed in the facelift portion of this website is occurring causing the cheeks to descend from a more prominent bone in the face to a more concave portion of the facial skeleton. This process of the upper lid bulging and the cheek descending creates a noticeable depression and transition zone between these two structures. This also gives the appearance of shadowing and darkening under the eye further contributing to that aged and tired appearance.
Home » Eyelid Surgery
What Problems Can an Eye Lift Address?
Sagging or droopy eyelid tissue: An eyelift can help tighten the sagging, wrinkled skin around the eye that is responsible for many signs of aging in this area.
Excess skin on the upper eyelids: Excess skin around the eyes can lead to partially blocked peripheral vision. Eyelid surgery can help improve this area and your field of vision.
Bags under the eyes: Puffy eyes and bags can make you appear older and more tired than you are. Eyelid surgery can address this issue and reveal a more rejuvenated eye area.
Benefits
There are many advantages to having an eyelid lift. Benefits include:
Younger, well-rested appearance: If you're like many adults, you may struggle with puffiness around the eyes, which can make you feel insecure about your overall facial appearance. Eyelid surgery can help diminish the look of eye bags and puffiness, which helps you look refreshed and younger overall.
Boost in confidence: It is well-understood that when you look great, you feel great. You may come across as more confident when speaking to others or having your picture taken when you have the assurance of a wrinkle-free eye area that no longer sags.
Improved vision in some cases: Some vision impairment can occur due to severe drooping of the skin around the eyelid. Eyelid surgery can tighten this skin and leave you with a clearer view.
Improved look of lines and wrinkles: Wrinkles, fine lines, and other aging imperfections that affect the eye area can make your eyes appear dull and worn out. You can expect a smooth eyelid appearance after this treatment.
Long-term results: An eyelid lift is intended to be a long-term solution to sagging skin around the eyes. Although this surgery cannot prevent the natural aging process and the effects of gravity, it can help you look better, younger, and more awake, leaving you with a refreshed look that lasts.
Can be combined with other treatments: Lots of times, patients visit Dr. Coscia with more than one cosmetic concern. If you are interested in eyelid surgery but also have other areas of concern, bring up your goals with Dr. Coscia during your consultation. He can recommend a number of cosmetic procedures, some of which can be combined with your eyelid lift for a beautiful result.
Cost
Dr. Coscia customizes each eyelid lift surgery to meet the patient's specific needs. For example, eyelid surgery can address the upper eyelid, lower eyelid, or both. The surgery can also involve one of a number of techniques that can be used to achieve the best result for your unique case. The treatment can also be combined with other procedures, depending on the patient's preference. As such, a pricing estimate will follow a consultation, during which Dr. Coscia will take into account all of your outcome goals, preferences, and concerns to craft a custom treatment plan that will help you get the look you want.
Home » Eyelid Surgery
Eyelid Surgery (Blepharoplasty) Procedure Details
Upper Blepharoplasty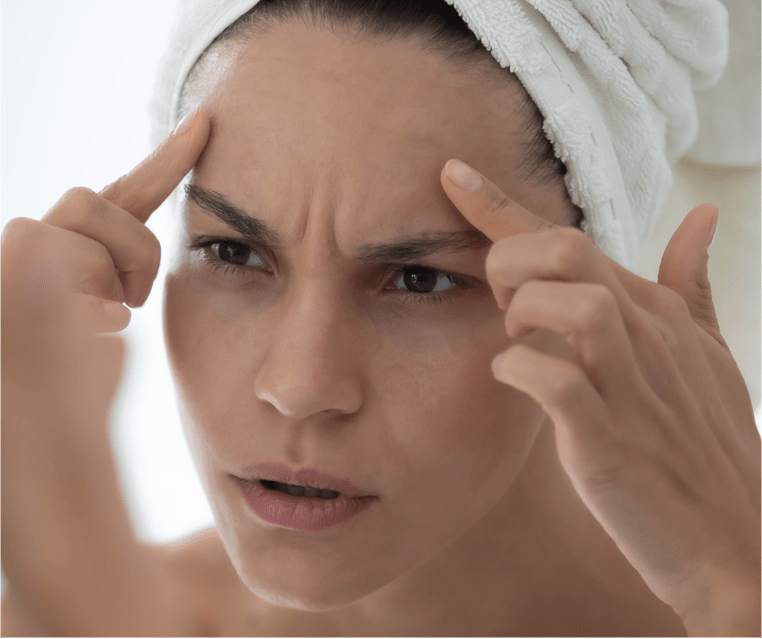 Because the primary concern of the upper eyelid is skin redundancy, the upper blepharoplasty involves an incision that ultimately falls within the natural crease of the upper eyelid allowing the appropriate amount of skin overhanging the eye to be removed.
When is it time for an Eyelid Lift?
This will recreate a clean fold in the upper eyelid rather than a redundancy of overhanging skin. Oftentimes a portion of the medial fat compartment that can give a heavy appearance is also removed.
Lower Blepharoplasty
In the lower eyelid, an incision is made along the eyelid margin where eyeliner is typically worn. The skin in this area can then be elevated and later on conservatively excised to allow for a more clean and smooth re-draping of the lower eyelid. This helps to treat some of the fine lines and wrinkles in the region. Most importantly in the lower eyelid, we treat the fat pads themselves. The septum is incised and each of the three fat compartments is entered and a patient-specific amount of fat is removed to improve the bulging that is seen. In certain patients who do not have wrinkles or redundant skin of the lower eyelid, this portion of the procedure can be performed without any visible scars by making the incision on the inner surface of the eyelid and accessing the fat compartments. This is referred to as a transconjunctival blepharoplasty.
Eyelid Lift FAQ
What Other Procedures Can be Combined With Eyelid Surgery?
As discussed in the brow lift section of this website, in some patients the brows can be positioned too low. This worsens the degree of skin redundancy of the upper eyelid. Therefore, in these specific patients there is the possibility of a browlift to help to open up and refresh the upper lids in conjunction with the upper lid blepharoplasty. For the lower lid, this may also be combined with a mid-face lift which helps to lift the cheek structures back to their normal anatomic position over the prominent cheekbone, thereby smoothing the contour and transition from the lower eyelid to the cheek. This helps to alleviate the depression and shadowing that can be present in that region. Oftentimes, fat injections into the cheek region and the tear trough deformity that develops in this area is also performed for the same purpose of smoothing the transition from the lower lid to the cheek and restoring fullness to this area. Obviously, any of the other procedures that are associated with facial rejuvenation, such as a facelift or laser resurfacing of the face can be combined with eyelid surgery.
Lastly, there are some patients that in addition to having excess skin of the upper lids, they actually have what is referred to as eyelid ptosis. This refers to the actual position of the upper lid margin itself being too inferiorly positioned on the eyeball itself. The normal resting position of the upper lid should lie approximately 1 mm below the upper margin of your colored iris. If this is too low, this can also give a tired appearance, as well as create some visual field obstruction. In these patients, eyelid ptosis repair that is performed by one of several different techniques with the goal of repairing or reconstructing the levator muscle in the upper eyelid that functions to raise the eyelid may be advised.
What Type of Anesthesia is Used for Eyelid Surgery?
As with other facial rejuvenation procedures, IV sedation with the injection of local anesthetic is typically used. Patients seem to tolerate this well and sleep comfortably throughout the entirety of the procedure.
How long will the results of blepharoplasty last?
Fat cells, whether in the body or face, have many unattractive characteristics, but their one appealing quality is that once they are gone, they don't come back. The fat removed during blepharoplasty is gone forever, and remaining fat cells will not multiply to fill the void. These cells do expand if overall body weight increases dramatically, but your surgical improvement will be long-lasting under normal conditions.
Your face will still be subject to the same laws of time and gravity that cause all types of skin to stretch and sag over the years. You may see this gradual change in the next 10 years or so. Because blepharoplasty has rejuvenated the skin around your eyes, this natural sagging begins more slowly, and your tighter skin has new strength and resiliency to resist it.
What is the cause of tired-looking eyes?
Your eyes may be the window to the soul, but the skin around your eyes isn't always as revealing. It may actually say more about your parents than about you. That's because weary eyes can be etched in the genetic code you inherited. Your DNA largely determines how flexible and elastic your skin will be, how much under-eye fat and tissue you will develop and how much volume you will lose in areas that may progressively take on a hollow, sunken look. When it comes to lifestyle choices, however, the skin under and around your eyes may in fact have a story to tell: Smoking and excess drinking can give your eyes a time-worn appearance. Other possible causes range from allergies to sudden changes in weight.
Why is it important for a surgeon to take a conservative approach to this procedure?
When it comes to excising skin, it's always better to trim too little than to remove too much. Blepharoplasty's results are long-lasting, and the skin that has been pared away is permanently gone. Not only will overly tight skin look unnatural, but you may also experience dry eyes and even struggle to close your eyelids completely. Dr. Coscia is conservative in his approach, allowing you to achieve a relaxed and optimistic look for your eyes.
What should I expect with scarring?
The skin around your eyes is surprisingly tough. Although it is thin, it tends to resist scarring better than skin in many other areas of the body. This, together with the fact that blepharoplasty incisions are carefully placed, ensures that any scarring will be minor and usually unnoticeable. For lower blepharoplasty, a surgeon places an incision on the inside of the lower eyelid, and occasionally also under the eyelash. The resulting thin scars are well-hidden. For upper blepharoplasty, there may be a small incision adjacent to the eyes, in the area where "crow's feet" typically form, but here again any scarring will be hard to notice.
Are there non-surgical alternatives to consider?
Dermal fillers are a popular option for patients who want to try a noninvasive solution before choosing surgery. Targeted injections of dermal fillers can be highly effective in tightening skin around the eyes and erasing dark circles. Dermal fillers provide a temporary cushion under the eyes that fills the space left by the depletion of fat and tissue. By plumping up the volume of this area, dermal fillers cover blood vessels under the surface that are creating the dark under-eye coloring. Botox, laser skin resurfacing and new radiofrequency treatments can also improve the look of skin under and adjacent to the eyes.
Eyelid Surgery Recovery Timeline
Most patients tend to experience only minimal discomfort after eyelid surgery. There is obviously a degree of swelling and bruising that is patient-specific and lasts approximately a week. At that point, it typically can be covered with makeup. However, it still takes several weeks for full resolution of the swelling. Most patients can actually return to activity and work even within a few days of the procedure.
BLEPHAROPLASTY WITH DR. COSCIA
Contact Us About Eyelid Surgery
The information on eyelid procedures contained within this website is for overview purposes. If you have further questions or are considering this procedure for yourself, schedule a consultation with Dr. Coscia. At that appointment, he will listen to your specific concerns and then provide specific treatment options to address your concerns.
Dr. Coscia's practice also serves Coeur d'Alene, ID, and the Rocklin, and Loomis areas. Please fill out the form on this page to request a consultation or call our call his Granite Bay 916-773-5559 or Sacramento 916-929-1833 locations to request a consultation today.
*Individual results may vary