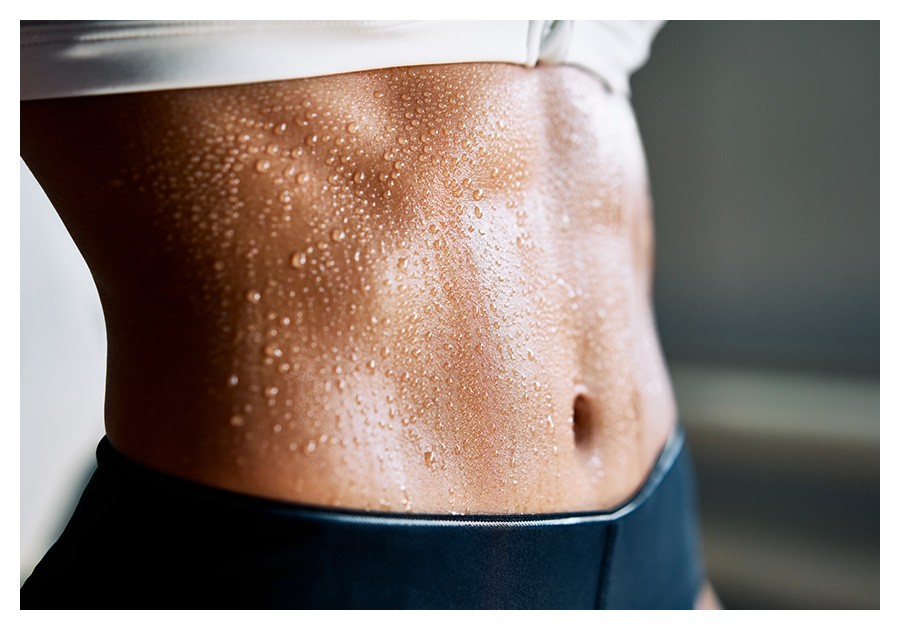 Brazilian
Butt Lift
Sacramento, Granite Bay & Coeur d'Alene
A Brazilian butt lift is the term most people would hear in the media to refer to improvement of the fullness and contour of the buttocks.
Specifically, this procedure involves transferring a patient's own fat from other areas to the buttocks to allow for fullness in anatomically appropriate areas of the buttocks and give the appearance of a lift in the upper buttocks.
Home » Brazilian Butt Lift
What is Involved with a Brazilian Butt Lift?
Most often patients present with the complaint of flattened buttocks. Oftentimes feeling that their buttocks has developed a saggy appearance and has lost fullness in the upper aspect. The best treatment option available for this is fat injections. For this procedure, liposuction is performed in other areas of the body, typically the body, waistline, and sometimes the thighs to be utilized to augment the buttocks. A variation of typical liposuction is used for this procedure in order to remove the fat in a non-traumatic way and protect the viability of the fat cells that will be injected into the buttocks. This fat is then specially processed in the operating room to achieve optimal viability of the injected fat. It is then transferred into the buttocks into specific anatomic areas to give fullness as desired by the patient. In this procedure, the patient gets the obvious direct result of fullness and improved shape to the buttocks, but there is a secondary improvement in the buttocks by the relative improvement of the surrounding area—specifically the waistline and the thighs.
Brazilian Butt Lift Benefits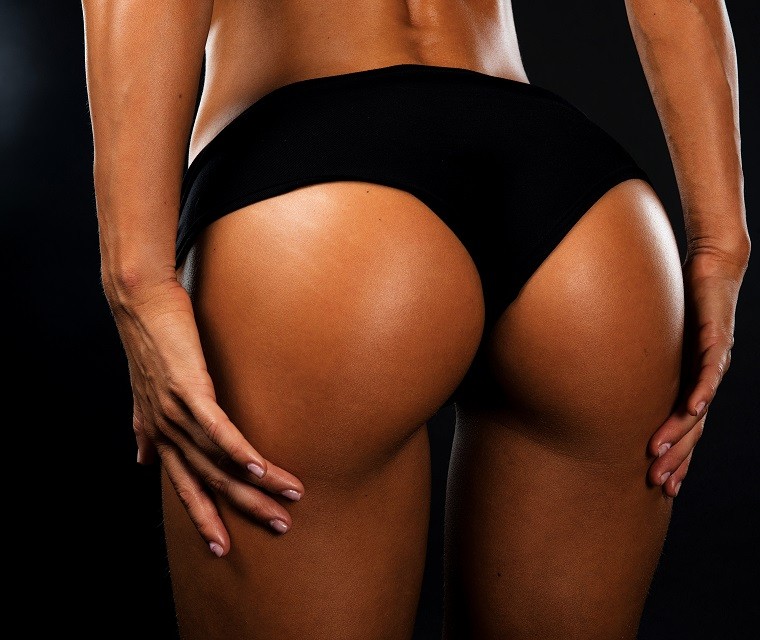 An obvious note of importance would be that in order to have this procedure, a patient needs excess fatty tissue in other areas of their body in order to donate to their buttocks. Therefore, Dr. Coscia will talk with each patient during the consultation as to the appropriateness of this procedure for each individual patient.
Improving the body's proportions by amplifying the size of the buttocks
Looking shapelier and more attractive in pants and dresses
Reducing unwanted fat deposits in other areas of the body
Expanding the buttocks helps to minimize existing signs of cellulite on the butt
Achieving results that both look and feel more real than butt implants
Safer than butt implants, since the body recognizes and responds well to its own relocated fat cells
Brazilian Butt Lift Consultation
During a consultation, Dr. Coscia discusses the patient's goals to determine a surgical plan for augmenting the buttocks. That plan includes not only how much fat is transferred to the buttocks, but also the donor sites (often the abdomen and thighs) where the fat is to be taken from.
Patients who have certain health conditions or a very low body fat percentage may not be good candidates for Brazilian butt lift. Dr. Coscia assesses each patient's candidacy and thoroughly explains the surgery and ensuing recovery period so that prospective patients can make a fully informed decision about having surgery.
What Procedures Can be Combined with a Brazilian Butt Lift?
On occasion, other patients may elect to combine other procedures with the Brazilian butt lift. Sometimes this can be liposuction to other areas of the body or a procedure such as an abdominoplasty. Regardless, this will be discussed with each individual patient as to the appropriateness in each type of combination.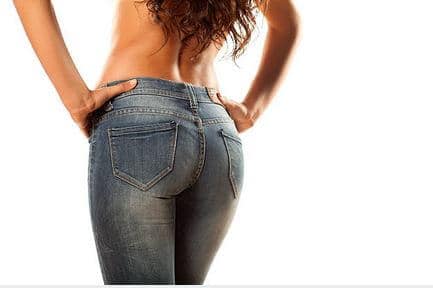 What Type of Anesthesia is Used for this Procedure?
General anesthesia is essentially always used for a Brazilian butt lift due to the need for multiple types of positioning of each patient throughout the surgery to achieve the most optimal result. This allows for the best level of comfort for the patient and the optimal setting to carry out the surgery well.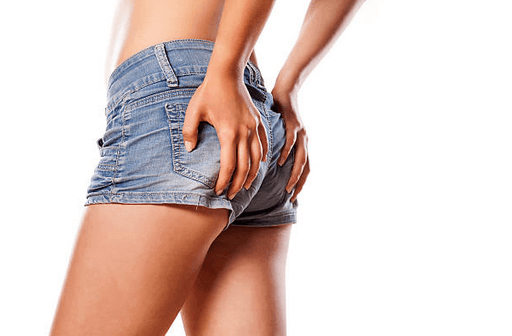 Brazilian Butt Lift Surgery Recovery: What to Expect
The surgery itself takes anywhere from two to four hours depending on each patient. You will then spend a couple of hours in our recovery room prior to being discharged home. For this surgery, there are some very specific postoperative instructions and restrictions all aimed at allowing for an optimal result and protecting the viability of the injected fat cells. Therefore, patients are typically instructed to avoid sitting or lying on the buttocks for one week followed by an additional week of a modified sitting and lying protocol. This will be discussed very specifically with each patient so that they can plan accordingly.
Cost of Brazilian Butt Lift
The price of Brazilian butt lift is determined largely by the amount of fat being transferred from one area of the body to the buttocks. During the consultation, Dr. Coscia can provide a more complete cost breakdown after developing a surgical plan that considers the patient's desired outcome.
Because BBL is an elective procedure, it is not covered by most insurance plans. Financing options from M-Lend Financial Services and CareCredit are available to patients who wish to make payments toward the total cost of the surgery.
Brazilian Butt Lift FAQs
How do I choose between Brazilian butt lift and butt implants?
For those who are good candidates, Brazilian butt lift (BBL) is usually the best choice. The results are more natural-looking, especially in the hands of a skilled surgeon who values a subtle approach to BBL. Sculpting an elegantly contoured shape is easier when the material used is your own body fat. In addition, patients of experienced Sacramento plastic surgeon Dr. Rudy Coscia that choose Brazilian butt lift achieve a derrière that feels more natural than the results achieved through butt implants.
Butt implants are rigid and add volume only to the specific area where they are inserted. Implants also carry the risk of various complications, including implant displacement, formation of scar tissue and infection.
On the positive side, implants allow for a greater increase in volume than is possible with Brazilian butt lift. These silicone inserts are also often chosen by women who are thin. BBL requires sufficient amounts of fat for the transfer process, and some patients do not have much extra fat in areas of the body from which fat cells are commonly harvested.
The location of body fat is also a factor. Women with the so-called "apple" body shape have deeper layers of fat. This visceral fat is located inside the abdomen, where a liposuction instrument cannot safely reach it.
How long will my results last?
Patients can expect Brazilian butt lift to last as long as 20 years. With the passage of time, the natural aging process will begin to change the profile of the buttocks, but this happens to everyone, whether or not a BBL has been performed. There are a few things you can do to help ensure you enjoy your new profile for as long as possible. Refraining from smoking is very important. Smoking is correlated with a greater tendency to lose transferred fat through reabsorption. Also, wide fluctuations in weight can change your profile.
Can I achieve my desired result by simply eating more?
At first glance, it may seem logical that a woman can attain a larger derrière by increasing the number of calories consumed. However, creating the Brazilian look without a surgical solution is difficult, as any weight gain you might attempt will be systemic: Larger buttocks would come at the price of a wider waist. In addition, volume is not the only goal of Brazilian butt lift; creating beautiful contours is equally important. The binge-eating approach to butt augmentation will probably give you a fat butt, but without the elegant profile you seek.
What happens if my weight changes after BBL?
One of the positive aspects of Brazilian butt lift is that it uses your own fat cells. Your body will never reject these cells, because it recognizes their unique molecular structure. In the new location, these cells will continue to behave like fat cells anywhere else in your body: They will shrink when you lose weight and expand when you consistently overindulge. To maintain your new profile, it is best to keep your weight within a normal range. That is one reason you should be at your baseline weight before the surgery.
How do I avoid putting pressure on my butt while I recover from surgery?
Plastic Surgeon Sacramento, CAPutting pressure on the newly transferred fat can diminish the results, so it is important to stay off your backside as much as possible during the first two weeks, with the main exception being a toilet. In bed, it is important that you sleep on your stomach (or perhaps your side) while instituting a plan to prevent you from rolling over in your sleep. As for sitting, Dr. Coscia can recommend BBL pillows that allow you to put the pressure on your thighs rather than the buttocks so that you do not have to stand throughout the entire day.
How soon can I exercise after Brazilian butt surgery?
Dr. Coscia advises patients to wait one and half to two months after their procedure to engage in strenuous exercise, especially exercises like lunges and squats that work the glutes. However, you should feel free to go for walks as soon as you feel up to it, as that helps circulate the blood and expedite the recovery process.
When will my final results be visible?
Although your buttocks will be noticeably larger immediately following surgery, swelling can take months to fully subside, and some fat cells are inevitably rejected during the transfer process. Allow up to six months to see the full and final contours achieved by the surgery.
LIPOSUCTION/BBL WITH DR. COSCIA
How to Schedule a BBL Consultation
If you are interested in discussing a Brazilian butt lift or want to see if you are a possible candidate, feel free to contact The Plastic Surgery Center and set up a consultation to speak with Dr. Coscia.
Dr. Coscia's practices also serve Coeur d'Alene, ID, and the Rocklin and Loomis areas. Please fill out the form on this page to request a consultation or call our call his Granite Bay 916-773-5559 or Sacramento 916-929-1833 locations to request a consultation today.
*Individual results may vary