Are you interested in undergoing a tummy tuck (abdominoplasty) surgery – but nervous that there will be too much downtime involved? Let's take a closer look at how much time you'll need to take off after your tummy tuck surgery, including what you should do to have a successful recovery.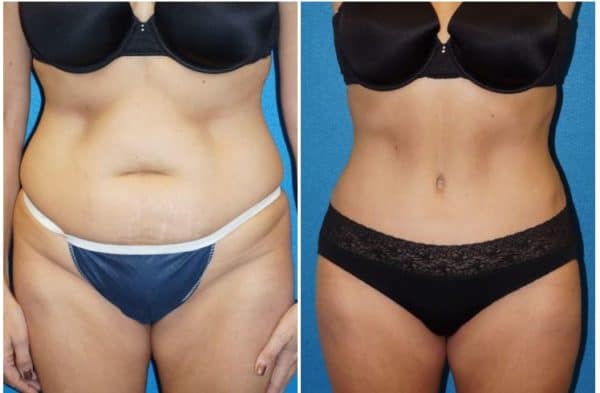 The Downtime for a Tummy Tuck
A tummy tuck is a major abdominal surgery, which is why downtime can be a little on the long side. In general, expect to spend about six weeks recovering from your tummy tuck. To help you better understand your tummy tuck recovery, let's break it down a little more:
For the first week, you'll likely be a little uncomfortable, which is why you may be prescribed pain medications. While you'll be encouraged to move to avoid blood clots, you'll likely spend a good amount of time recovering in a bed or recliner that allows you to bend your knees. For this reason, we recommend that people take a week off from work (two weeks if your job requires manual work).
You'll be expected to wear a compressive garment for about six weeks to help reduce post-surgical swelling, as well as encourage drainage.
You may have drainage tubes in your abdomen for a few weeks after your surgery; these tubes will be removed by your plastic surgeon at a later time.
Tummy Tuck Consultations Available
In addition to the above, you'll be expected to have regular appointments with your plastic surgeon to follow up on your results.
*I have consulted with many surgery centers over the past decade, from the Bay Area to LA, never have I found a team of professionals that I've liked more than the Plastic Surgery Center! Dr. Coscia is amazing (skill and personality)! I couldn't be more happy with my results!
Take the Next Step
Want to learn more about the downtime for a tummy tuck? Schedule a consultation with board-certified plastic surgeon Dr. Rudy Coscia at his new plastic surgery practice in Granite Bay, CA. Dr. Coscia's practices also serve Coeur d'Alene and the Sacramento metro area. Granite Bay (916) 773-5559 and Sacramento (916) 929-1833.