If you've lost a significant amount of weight recently, you may be a good candidate for a total body lift. In cases of major weight loss, the skin can't keep up with fat loss, meaning it can become loose and saggy. This surgery helps counteract that effect by removing excess skin and contouring the body, making it possible for patients to show off all of their hard work.
Before we dive into what you should expect from your body lift procedure, we want to take a minute to congratulate you on achieving such an amazing milestone. Losing weight is tough; losing a significant amount of weight is even harder. You deserve a pat on the back for all of your hard work – so we hope you take the time to appreciate everything you've done for yourself!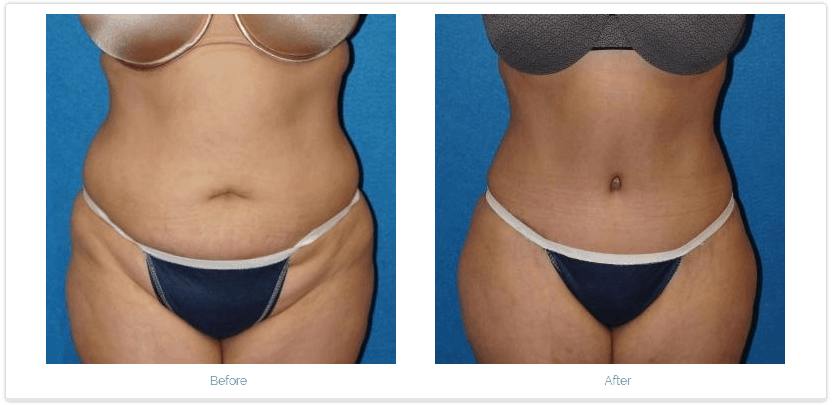 What is a Body Lift?
Okay, back to the body lift. During your consultation, your plastic surgeon will identify key areas of the body that could most benefit from skin removal. Patients who are experiencing sagging skin around the arms and chest may see best benefits from an upper body lift, while patients with excess stomach and thigh skin may want a lower body lift. A total body lift combines both of these procedures, which provides all-around contouring.
[/fusion_text][fusion_text]
What Happens After Body Lift Surgery
The total body lift procedure takes a few hours to perform and is performed under general anesthesia. During the first week after surgery, you will need to minimize movement; you'll also be sent home with tubes to help drain any excess fluid (these are removed a few days after the procedure). You may want to take two to three weeks off from work to recover from a total body lift, as it is invasive and takes some time to recover. The total recovery time usually takes about six weeks.
By the end of your recovery, you should start seeing a more contoured and streamlined appearance. The results from your body lift procedure can be permanent, provided you continue to follow a healthy lifestyle.
Take the Next Step
Want to learn more about the body lift procedure? Schedule a consultation with board-certified plastic surgeon Dr. Rudy Coscia at his new plastic surgery practice in Granite Bay, CA. Dr. Coscia's practices also serve Coeur d'Alene and the Sacramento metro area. Granite Bay (916) 773-5559 and Sacramento (916) 929-1833