Are you interested in undergoing a Mommy Makeover, but not sure it will include the one surgery you're really interested in: a tummy tuck?
We've got the answers. Read on to discover if a tummy tuck can be included in a Mommy Makeover, and how to tell if you're a good candidate for this popular surgery.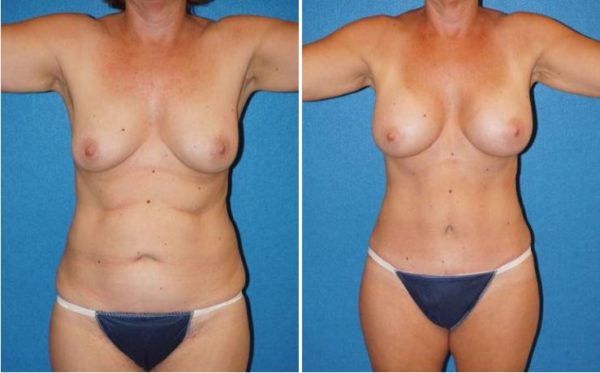 Including the Tummy Tuck in Your Mommy Makeover
The answer is yes, the tummy tuck can be part of a Mommy Makeover!
Here's how the Mommy Makeover works: the procedure itself is actually made up of several different surgeries, each of which is customized to your specific needs. What's more, you don't have to undergo all the procedures. You can pick and choose the ones you want, meaning you're in control of your results.
So whether you want to get perky volume back after breastfeeding or have been dreaming of your pre-baby stomach, the Mommy Makeover can be designed just for you!
But how do you know if it's a good idea to include a tummy tuck in your Mommy makeover?
Mommy Makeover Consultations Available
Are You a Candidate for a Tummy Tuck?
If you're toying around with the idea of including a tummy tuck in your Mommy Makeover procedure, it can help to know if it's the right surgery for you. Here are a few signs you may see great results from getting a Mommy Makeover:
You have a tummy pooch that won't go away even with diet and exercise.

You have sagging skin as a result of pregnancy, weight gain, and/or just getting older.

You have realistic expectations for the outcome of your procedure.
For those patients who have excess tummy skin and fat, you may be able to combine your tummy tuck surgery with liposuction to see your best results.
Take the Next Step
Want to learn more about the procedures that can be included in a Mommy Makeover? Schedule a consultation with board-certified plastic surgeon Dr. Rudy Coscia at his new plastic surgery practice in Granite Bay, CA.