Interested in undergoing a tummy tuck procedure?
A tummy tuck – also known as an abdominoplasty – is a surgical treatment designed to help remove the stubborn "pooch" that may prevent patients from achieving a flatter stomach. The most common candidates for a tummy tuck procedure are those individuals who live a healthy lifestyle but can't get rid of the pooch due to pregnancy, motherhood, and/or aging.
Tummy tucks have an extremely positive outcome, with many patients raving over their contoured stomachs. But if you're still not sure if you want to undergo this procedure, this question might be holding you back:
"How much does a tummy tuck cost?"
In general, the average cost of a tummy tuck procedure in the Sacramento area is $8725, with the cost ranging from as little as $5500 to as much as $12300. So why is this range so huge? And how should price play a role in picking the right plastic surgeon?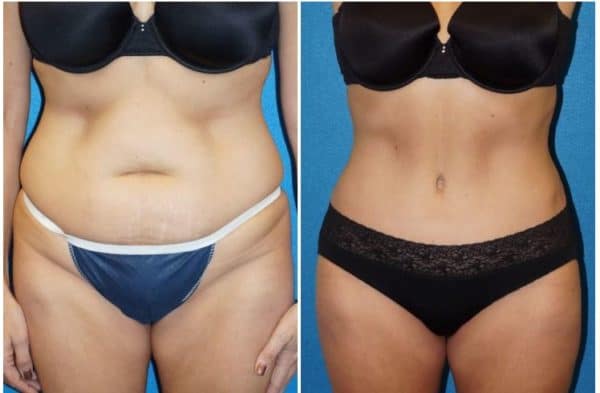 The average cost of a tummy tuck usually includes anesthesia, the surgical intake fee, prescription medications, and other items that come hand-in-hand with a major surgery. Make sure you understand everything that's included in your initial fee, as you don't want to experience sticker shock once the procedure is over.
The price can depend on the plastic surgeon you're using. Highly experienced and in-demand plastic surgeons can usually charge more. That doesn't mean you should go for the cheaper option; after all, a tummy tuck is a major procedure and shouldn't be approached with a "get-a-discount" mentality.
Find a plastic surgeon who makes you feel comfortable. No matter what the price tag you're looking at, you should only work with a plastic surgeon who listens to your needs and takes the time to walk you through what you can expect from the procedure.
Want to learn what you should expect to pay for a tummy tuck? Schedule a consultation with board-certified plastic surgeon Dr. Rudy Coscia at his new plastic surgery practice in Granite Bay, CA. Dr. Coscia's practices also serve Coeur d'Alene and the Sacramento metro area. Granite Bay (916) 773-5559 and Sacramento (916) 929-1833