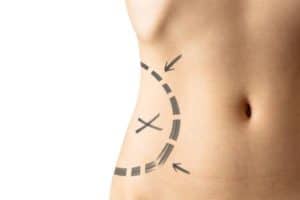 Did you know that CoolSculpting is one of the most popular non-surgical body contouring procedures available today?
It's for good reason: CoolSculpting has been shown to reduce up to 21% of fat cells in a treatment area, which results in significant inch loss.  The device works by transmitting freezing energy to the fat cells that exist underneath the deepest dermis layers.  The freezing energy crystallizes the fat cells, which are later destroyed and removed over a period of eight to twelve weeks.  Most clients only need a few CoolSculpting treatments to see optimal results.
Speaking of which, many people come into their CoolSculpting consultation with one burning question: How long will the results for a CoolSculpting procedure last?
The answer is that it depends.  Here's what you need to know about your CoolSculpting results:
Most clients will see up to 21% fat reduction in their specific treatment area. CoolSculpting can be used to treat stubborn fat in areas like the abdomen, waistline, thighs, upper arms, and even underneath the chin.
Your CoolSculpting expert will work with you to determine how many sessions you need to go through. Most clients need about 1 to 3 treatments to see best results.
Results will be visible within 8 to 12 weeks after the final CoolSculpting session.
Results are permanent; however, CoolSculpting can't prevent the formation of new fat cells. That's why CoolSculpting works best on candidates who are willing to follow a healthy diet and exercise regimen.
Get great fat reduction results without going under the knife. To learn more about what results you can expect from your CoolSculpting treatment, schedule a consultation with board certified plastic surgeon Dr. Rudy Coscia at his new plastic surgery practice in Granite Bay, CA. Dr. Coscia's practices also serve Coeur d'Alene and the Sacramento metro area. Call Granite Bay 916-773-5559 & Sacramento 916-929-1833 today!