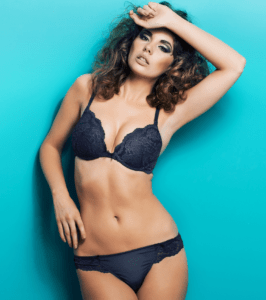 CoolSculpting For Body Contouring
Having a tough time losing stubborn fat around your abdomen and thighs?  Looking to jumpstart your diet goals by getting rid of those love handles?  Maybe you're tired of that pooch of fat under your chin.
Then it's time to introduce yourself to CoolSculpting at The Plastic Surgery Center in Granite Bay and Sacramento, CA!
CoolSculpting is the only FDA-approved body contouring treatment that effectively gets rid of fat cells with freezing energy.  CoolSculpting uses non-invasive handheld devices to deliver controlled cooling to the targeted areas.  The cooling energy penetrates the dermis and rids up to 21% of fat cells.  These fat cells are later removed by the body's metabolic processes.
CoolSculpting gets rid of these fat cells for noticeable inch loss.  There's no downtime associated with the procedure; in fact, most patients resume their normal activities right after the treatment.
The CoolSculpting procedure takes about 35 to 45 minutes per treatment area to administer.  During the treatment you can read, answer emails, watch AppleTv or just take a nap – there's no discomfort to distract you!
Results are typically visible in about eight to twelve weeks.
The best candidates for CoolSculpting are those within 20 pounds of their ideal weight.  These candidates will also have stubborn fat around their abdomen, thighs, buttocks, and other areas where stubborn fat won't respond to diet or exercise.  Patients should commit to a healthy lifestyle, as CoolSculpting cannot prevent the formation of new fat cells.
Want to learn more about how CoolSculpting can help you achieve a more contoured body?  Schedule a consultation with board certified plastic surgeon Dr. Rudy Coscia at The Plastic Surgery Center today!