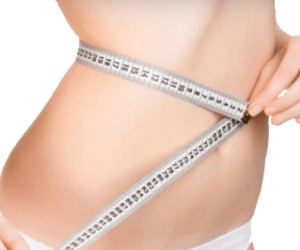 For many obese patients, the concept of going through surgery starts and ends with bariatric surgery, which is a surgical procedure that's designed to help people lose large quantities of weight over a short period of time.  Common bariatric procedures include the lap-band surgery (where a band is placed around the stomach to limit food intake), a laparoscopic sleeve gastrectomy (where part of the stomach is removed), and a gastric bypass surgery, where part of the stomach is stapled off and a portion of the small bowel is re-routed.
Many patients experience sudden weight loss after undergoing these life-saving surgeries.  Additionally, patients are encouraged to follow healthier eating practices, which ensures that there's only one need for this type of surgery.
However, many of these patients experience a new problem once they get closer to their ideal weight – they suddenly have a lot of baggy skin that won't bounce back.
Surgery After Weight Loss
For many of these formerly obese patients, the skin has been stretched out by excessive weight so that it loses its elasticity.  Additionally, patients who are older may already have problems with elasticity, making it difficult for skin to "bounce back" after weight loss.
These reasons are why many patients need to consider both bariatric and post-bariatric surgeries.  After weight loss has been achieved, patients can undergo skin-tightening and body contouring procedures that allow them to show off the results of their weight loss surgeries.  It's important to discuss if you're an ideal candidate for these procedures with a board certified plastic surgeon.
Post-Bariatric Skin Tightening and Body Contouring with Dr. Rudy Coscia
 To learn more about the post-bariatric surgeries available to you after significant weight loss, schedule a consultation with Dr. Rudy Coscia at his Granite Bay practice. His plastic surgery practice also serves the greater Sacramento, CA area. Call Dr. Rudy Coscia at Sacramento 916-929-1833 & Granite Bay 916-773-5559 to today to learn more.