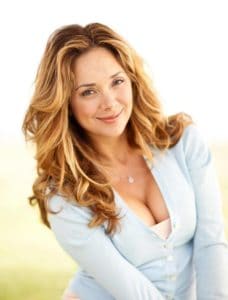 If you're interested in undergoing a breast lift procedure – but you're not sure you're done having children – it's important to learn how your breast lift results could be impacted by having another child.
A breast lift procedure doesn't involve implants or add volume; instead, a breast lift is a surgical procedure that's performed to tighten and lift the breasts so that they appear younger and firmer.  Breast lifts are great options for women who have lost considerable volume as a result of pregnancy and breastfeeding, or who have nipples that are pointing down instead of out.  The breast lift repositions the breasts and nipples, removes excess skin, and generally addresses cosmetic issues that may have occurred through aging, weight loss, and/or breastfeeding.
Since there is no implant that's augmenting the breasts, this means that the shape is liable to change should another pregnancy occur.  In fact, pregnancy and breastfeeding may make it necessary for you to have another breast lift surgery altogether.
Still wondering if you should undergo a breast lift, even though you're not sure if you're done having kids?  Ask yourself these questions:
Will you find it absolutely necessary to breastfeed for your next pregnancy?

 

If so, you may want to wait until you're done having children.

 

There's a slight risk that you may not be able to breastfeed after you're done with this surgery. 
Your breast shape will definitely change if you get pregnant again.

 

When this happens, the results of your breast lift will no longer be the same; therefore, you may need to undergo this procedure again.
If you understand the risks associated with undergoing a breast lift before you're done having children, then you should move forward with the procedure.
To learn more about the breast lift procedure and if it's the best procedure for your needs, schedule a consultation with board-certified plastic surgeon Dr. Rudy Coscia at his new plastic surgery practice in Granite Bay, CA.  Dr. Coscia's practice also serves the greater Sacramento metro area.
Granite Bay 916-773-5559 & Sacramento 916-929-1833.