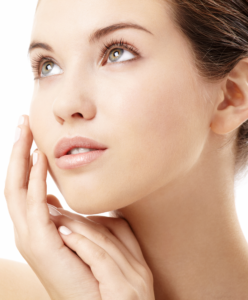 You may already know that facial laser resurfacing is one of the best ways to achieve a luminous and refreshed complexion.  If you suffer from hyperpigmentation, acne scars, or any other skin issues, facial laser resurfacing can help minimize these problems and reveal your best skin ever.  Given all the benefits associated with facial laser resurfacing, it's no wonder more people than ever are lining up for this youth-enhancing treatment.
The problem is, what is the best time of year to undergo facial laser resurfacing?
If you think the time of the year doesn't matter, think again: since facial laser resurfacing makes skin extremely sensitive to sunlight, the best time of year to undergo these treatments is when your exposure to sunlight is limited.  Summer – when the days are longer – can be tough because you're likely spending more time outside enjoying yourself.  Unless you're extremely vigilant about wearing high SPF sunscreen, you may be exposing your refreshed skin to harmful UV rays, which could further pigment your skin.
Fall, winter, and spring are excellent months for facial laser resurfacing, as the days are shorter and outdoor activities tend to be more limited.  Don't let those cloudy days fool you, though; you'll still need to wear sunscreen, even during rainy cold days.
You may want to undergo facial laser resurfacing in the early autumn months, especially if you'd like to look refreshed and rejuvenated for the holiday season.  Most facial laser resurfacing treatments reveal optimal results within two to three months, making this time of year the best time to start unlocking your most gorgeous skin ever.
Don't wait to enjoy your beautiful complexion. To learn more about which facial laser resurfacing treatment is right for you, schedule a consultation with board certified plastic surgeon Dr. Rudy Coscia at his new plastic surgery practice in Granite Bay, CA. Dr. Coscia's practices also serve Coeur d'Alene, ID, and the Rocklin and Loomis areas. Call Granite Bay 916-773-5559 & Sacramento 916-929-1833 today!