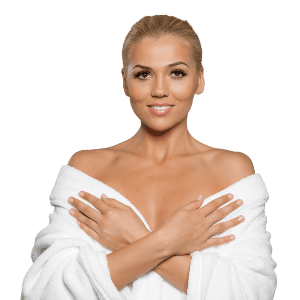 Congratulations – you've made the decision to undergo breast augmentation surgery! This choice can lead to a life-changing impact, especially if you've been self-conscious about the size or appearance of your breasts.
Whether you've decided to have breast augmentation surgery to enhance your breast size or counteract the effects of pregnancy or aging, that's not the only decision you'll need to make.
In fact, choosing the shape of your breast implant can make a huge difference in how satisfied you are with results.
Shaped vs. Round Implants
When it comes to breast implants, there are generally two shapes – a shaped, or teardrop implant, and the classic round implant. Both types of implants can help enhance the size of your breasts; however, teardrop implants can have notable improvements compared to round implants:
• Teardrop shaped implants can provide a more natural looking breast than round implants. Round implants tend to sit on the chest and resemble a baseball; shaped implants mimic the shape and curve of a woman's natural breast.
That means you'll have a much more natural breast shape – one that looks less augmented!
• For patients with smaller frames, a round implant will look more obvious than a teardrop-shaped implant. That's why it's important to consider your own body type and shape when choosing an implant, as it can make a huge difference in your final results.
• Today's generation of teardrop-shaped implants have less of a risk for rotation than previous generations, meaning you don't have to choose round implants out of any misgivings over teardrop implants.
If you're wanting natural looking, beautifully shaped breasts, there's no denying that teardrop-shaped implants are the clear winner.
Breast Augmentation with Dr. Coscia
Want to know more about what you should expect from your breast augmentation? Schedule a consultation with board-certified plastic surgeon Dr. Rudy Coscia at one of his three practices in Sacramento, Granite Bay, and Coeur d'Alene. Dr. Coscia can help you understand what to expect from the procedure, including how to select the best implants for your body type and goals.
Sacramento 916-929-1833 & Granite Bay 916-773-5559