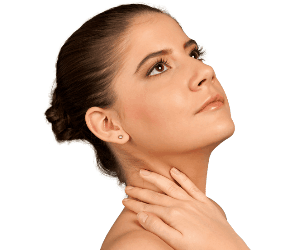 Rhinoplasty has always been a popular cosmetic surgery; in fact, over 250,000 nose-reshaping surgeries are performed each and every year.  During a normal rhinoplasty procedure, the plastic surgeon may address the shape of multiple areas of the nose, including the bridge, tip, and radix.
But what happens when you're only concerned with how the tip of your nose looks?
Many patients are satisfied with the overall structure of their nose; however, they may be concerned about a hooked or bulbous tip.  The tip of the nose can drastically affect a person's facial appearance, meaning just a simple change could improve both appearance and confidence levels.
At board certified plastic surgeon Dr. Rudy Coscia's practice (located in Coeur d'Alene, Granite Bay and serving the greater Sacramento area), he and his staff specialize in tip rhinoplasty procedures.  This procedure is a simple type of rhinoplasty, where the sole focus of the cosmetic operation is on improving and reshaping the nose tip. 
During the tip rhinoplasty procedure, Dr. Coscia will manipulate the lower cartilage so as to change the cartilage width and angle.  This changes the prominence of the tip and refines it.  He can also change the angle of the tip and other small details that can enhance a person's facial appearance.
The incisions for this procedure are very small and essentially undetectable. 
Rhinoplasty procedures are particularly challenging, which is why it's important to have an experienced board-certified plastic surgeon perform this surgery.  To learn more about the tip rhinoplasty procedure, schedule a consultation with board certified plastic surgeon Dr. Rudy Coscia at one of his two practices in Sacramento and Granit Bay, California. 
Dr. Coscia can walk you through the tip rhinoplasty procedure, as well as help you understand what to expect immediately after your surgery. Call our Sacramento 916-929-1833 & Granite Bay 916-773-5559 office locations to learn more today!