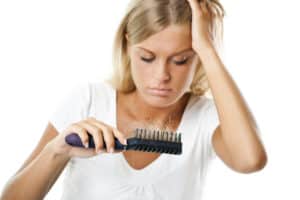 If you feel self-conscious about your hairline, you may have considered several types of therapies that could help you get your hair back.  From over-the-counter thickening products to hair plugs, there's nothing you haven't considered.  But if you haven't heard of NeoGraft Hair Replacement System yet, then it's time to make a consultation appointment with board certified plastic surgeon Dr. Rudy Coscia at his plastic surgery practice in Granite Bay, CA!
NeoGraft is a unique hair transplantation system that uses the FUE method (follicular unit extraction) to harvest donor hair from the back of the scalp and place it around the natural hairline.  The main goal of NeoGraft is to replace lost hair in a way that looks natural and subtle.  Unlike hair plugs and weaves, NeoGraft encourages natural hair growth that doesn't look obvious; in fact, no one will guess your secret!
You may have heard about other hair transplantation techniques.  Obviously, the time of hair plugs is a way of the past.  Another useful hair transplantation technique utilizes the strip method.  This is also a very good option; however, it leaves the patient with a scar across the back of the scalp.  NeoGraft has the advantage of leaving no linear scar across the scalp.  During a NeoGraft hair transplantation procedure, hair follicles are removed from the back of the scalp and placed along the natural hairline.  These follicles remain in place for about two to three weeks before they fall out; a few months later, hair follicles grow back stronger, thicker, and lusher than ever.
NeoGraft is an excellent choice for patients who want to avoid surgical procedures and have enough donor hair on the back of the scalp. During your consultation, Dr. Coscia will help you better understand what you can expect from the procedure, as well as if you're an ideal candidate.
To learn more about if the NeoGraft procedure is the best hair transplant method, schedule a procedure with Dr. Coscia at his new plastic surgery practice in Granite Bay, CA. Call one of his two locations Granite Bay 916-773-5559 & Sacramento 916-929-1833.