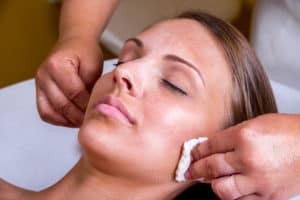 Summer may be almost over, but that doesn't mean you can't soak up those sunshine rays while you still can. But if your leg veins are holding you back from donning your bathing suit and enjoying the last of the season, then it's time to schedule a vein therapy treatment with board certified plastic surgeon Dr. Rudy Coscia.
Dr. Coscia offers both laser vein therapy and sclerotherapy at his plastic surgery practice in Granite Bay, CA. Both options are excellent remedies for varicose veins and spider veins; the most popular treatment areas include the legs, arms, thighs, and even the face.
One of the most popular questions that Dr. Coscia receives during vein therapy consultations is: "How soon can I wear a bathing suit after my treatment?" It makes sense – after all, clients are excited about the possibility of showing off without worrying about varicose veins or spider veins!
The answer depends on the treatment you decide to opt for. For patients who want to undergo sclerotherapy, a bathing suit can be worn in as little as a 1-2 months after the final treatment. Sclerotherapy works by injecting a saline solution into the offending vein; the solution irritates the vein, causing it to collapse and become re-absorbed by the body.
With laser vein therapy, most clients can expect to don their bathing suits after one to two years of regular treatments. Of course, you can choose to wear your bathing suit whenever you'd like; the goal here is to give you a better idea of when you'll be able to shine without worrying about visible veins.
To learn more about which vein therapy treatment is right for you, schedule a consultation with board certified plastic surgeon Dr. Rudy Coscia at his new plastic surgery practice in Granite Bay, CA. Dr. Coscia's practices also serve Coeur d'Alene and the Sacramento metro area. Call Granite Bay 916-773-5559 or Sacramento 916-929-1833 today!