Rhinoplasty – also referred to as a nose job – is a surgical procedure that's performed in order to give patients more confidence about their facial appearance. From creating facial symmetry to correcting past injuries, a rhinoplasty procedure can do a lot; that's precisely why it remains one of the most popular plastic surgery procedures.
But how long is the recovery from a rhinoplasty? And what can you do to have a healthy recovery?
Recovery Length From a Rhinoplasty
While each patient can expect a different recovery process, in general, you can expect to spend about two to three weeks recovering from your rhinoplasty procedure. However, that doesn't mean you'll see final results after this time; in fact, you should expect to see final results from your nose job about one year after surgery. This is because all minor swelling should be gone by this point, which may influence the results of your procedure.
If you have more questions about the recovery length from your rhinoplasty procedure, it's important to bring them up during your initial consultation
How to Have a Successful Rhinoplasty Recovery
In order to successfully recover from your rhinoplasty procedure, it's important to follow your plastic surgeon's recommendations and instructions. You may also want to have some assistance in the first week after your surgery, as you may find it tough to get around in the first few days. Additionally, make sure you're prepared to sleep on your back, as you'll be discouraged from sleeping on your side or stomach in the first few weeks after surgery.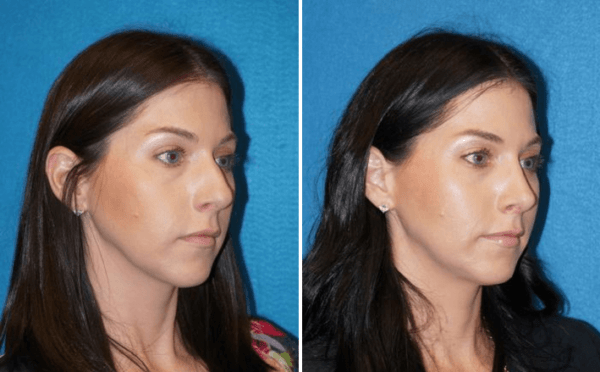 Take the Next Step
Want to learn more about recovering from a rhinoplasty? Schedule a consultation with board-certified plastic surgeon Dr. Rudy Coscia at his new plastic surgery practice in Granite Bay, CA.
Dr. Coscia's practices also serve Coeur d'Alene and the Sacramento metro area. Granite Bay (916) 773-5559 and Sacramento (916) 929-1833