It may be the middle of summer, but if you're like most people, you're probably still on the quest to get your ultimate beach body. Sure, you're eating right and getting plenty of exercise – but there are still some pockets of fat you'd like to get rid of before the sun sets on summer fun.
If that sounds like you, it's time to discover how to finetune your body with CoolSculpting – one of the most popular choices for non-surgical body contouring. CoolSculpting utilizes FDA-approved technology to penetrate the dermis and freeze the fat cells clustered underneath. Over time, these damaged fat cells eventually shrink, leaving behind a noticeably contoured treatment area.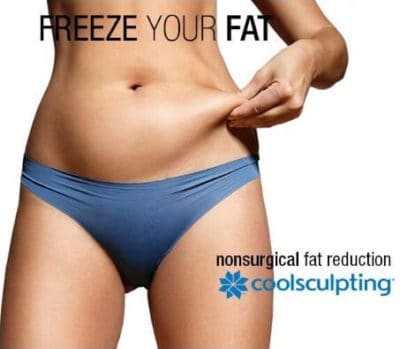 Just how contoured, you might ask? Recent studies have shown that CoolSculpting can create up to 24% fat reduction at the treatment site. That 24% fat reduction can result in significant inch loss, meaning you'll fit into your clothes – and your bathing suit! – a little better this summer.
If you want to finetune your body for the summer season, it's important to undergo CoolSculpting treatments now. It takes about 1-3 months to see your ideal results, so if you start now, you can start to enjoy your beach body well into September and October. And if you're planning on going away to a tropical paradise in the winter, your body will be selfie-ready!
"Dr C is an amazing person. He did a fantastic job. He was very patient, caring, humorous and professional. He answered all of my questions and made me feel so comfortable. He even called me at home the day after surgery from his personal phone to check on me. I will definitely recommend him. I am beyond happy with my results."
Keep in mind that you may experience some swelling and redness at the treatment site, so you may want to plan out your CoolSculpting procedures before going to the beach. In general, these symptoms last for about one to two weeks before you start to see your results.
Take the Next Step
Interested in learning more about CoolSculpting? Schedule a consultation with board-certified plastic surgeon Dr. Rudy Coscia at his new plastic surgery practice in Granite Bay, CA. Dr. Coscia's practices also serve Coeur d'Alene and the Sacramento metro area. Granite Bay (916) 773-5559 and Sacramento (916) 929-1833