You don't have to accept wrinkles and fine lines – especially when there are so many options out there that can help you minimize the symptoms of facial aging. Whether you're frustrated by forehead lines or want to get a little more volume back in your face again, there are plenty of treatments that can help. Two of the most popular procedures are dermal fillers and facial fat injections
But which treatment is best for you?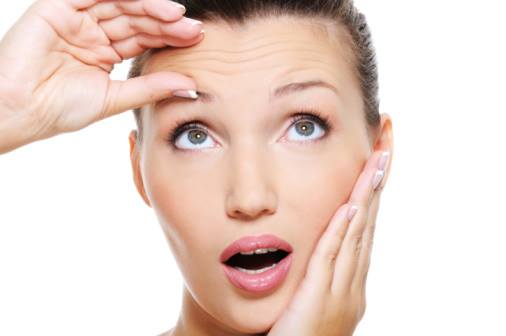 To figure that out, let's take a look at each procedure and what they're designed to do:
Dermal fillers: These FDA-approved injections contain hyaluronic acid (HA), a natural compound that absorbs more than 10x its weight in water – and when HA is injected into the face, it helps plump and moisturize the skin. Dermal fillers are great for minimizing the appearance of wrinkles and fine lines, but in a really cool way: it plumps up the skin and adds youth-enhancing volume to key areas of the face. Dermal fillers typically last anywhere from one to two years.
Best for: People who have lost volume, especially in the mid-facial region. If you have hollow cheeks, dark circles underneath the eyes, and/or lines around the eyes and cheeks, dermal fillers may be best for you.
Facial fat injections: These treatments perform a similar function to dermal fillers, in that they help add volume to key areas of the face. What's different, however, is that these injections use your own fat to add youthful contours to the facial region. Your plastic surgeon removes a small amount of fat from the stomach or thighs, cleanses the fat, and prepares it for injection. The fat is injected into key facial regions, including the cheeks, temple, and even around the eyes.
Best for: People who want to avoid using traditional fillers, as fat carries no risk for allergic reaction or rejection.
Ultimately, your plastic surgeon will help you learn which anti-aging procedure is right for you. To learn more about dermal fillers and facial fat injections, schedule a consultation with board-certified plastic surgeon Dr. Rudy Coscia at his new plastic surgery practice in Granite Bay, CA.  Dr. Coscia's practice also serves the greater Roseville and Sacramento metro areas. Granite Bay (916) 773-5559 and Sacramento (916) 929-1833