If you're considering a breast augmentation, you probably have plenty of questions on your mind. Questions like: What size implants should I get? How do I choose the right plastic surgeon? What can I expect after surgery?
But there's one question that many women tend to ask, especially those who are interested in starting families in the future: "Can I breastfeed after a breast augmentation?"
Breastfeeding After Breast Augmentation

Breastfeeding after breast augmentation is possible; however, future mothers will need to be aware that they may not be able to create a full milk supply due to the placement of the breast implant.
There may be some cases where you're not able to breastfeed after a breast augmentation surgery. For example, if there's too much scarring around the milk duct, you will find it difficult to breastfeed. As another example, if the incision of the breast augmentation is placed around the edges of the nipple, you may lose sensation, which could cause difficulties during breastfeeding.
Choosing the Right Plastic Surgeon for Your Surgery
Because so much of your breastfeeding success will depend on how your breast augmentation procedure is performed, it's important to pick the right plastic surgeon for your surgery.
Here's how to do just that:
Make sure you select someone who is board certified, as this shows that the surgeon has gone through rigorous qualifications and testing.
Find a plastic surgeon who has plenty of experience performing breast augmentation surgeries. Ask to see a portfolio of previous clients, as this past work can give you a good idea of what you can expect from your own procedure.
Share your concerns about breastfeeding with your plastic surgeon. This may influence where your plastic surgeon places incisions, so it's important to speak up during your initial consultation.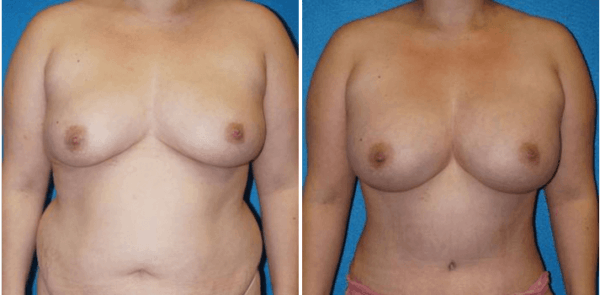 Take the Next Step
Want to learn more about breastfeeding after a breast augmentation procedure? Schedule a consultation with board-certified plastic surgeon Dr. Rudy Coscia at his new plastic surgery practice in Granite Bay, CA.
Dr. Coscia's practices also serve Coeur d'Alene and the Sacramento metro area. Granite Bay (916) 773-5559 and Sacramento (916) 929-1833