Botox is one of the most popular anti-aging injectables available on the market today – and for good reason. Many people hail Botox's ability to diminish the look of wrinkles and fine lines, while adding a subtle lift to drooping eyebrows. And it's not just aging symptoms that respond to Botox; researchers have found that Botox can even help with migraines and excessive sweating.
That's exciting stuff, but it probably doesn't answer the most important question you have: How know if you're ready for Botox?
 While everyone's different, here are a few key signs that you're ready to try out Botox for yourself: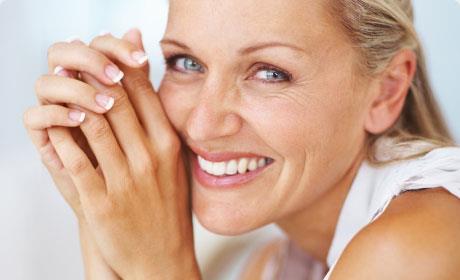 Notice any fine lines and wrinkles around the outer corners of your eyes? These are known as crow's feet, and they're often one of the first signs of aging. If left unchecked, crow's feet can develop into deeper lines that can give off the appearance of drooping eyelids. Botox helps smooth away these persistent lines, so you can continue to enjoy youthful-looking eyes.
Persistent frown lines can form between your eyebrows, thanks to years of repetitive movements like squinting or furrowing. These stubborn lines can make it look like you're constantly frowning, which is never a good look! Botox helps take away the deepness of these lines, leaving you with a much more relaxed appearance.
If you've been noticing "bunny lines" – those lines around the nose and chin – starting to form, Botox can help temporarily smooth away those wrinkles. This means you won't have to deal with stubborn wrinkles that make it appear as though you're frowning!
Are you interested in more advanced anti-aging solutions, but not quite prepared for traditional surgical procedures? Botox can gently introduce you to the anti-aging world; best of all, results aren't permanent, so if you don't like what you see, you only have to wait a few months until your results fade away.
Schedule a consultation with board certified plastic surgeon Dr. Rudy Coscia at his new plastic surgery practice in Granite Bay, CA. Dr. Coscia's practices also serve Coeur d'Alene and the Sacramento metro area. Granite Bay (916) 773-5559 and Sacramento (916) 929-1833